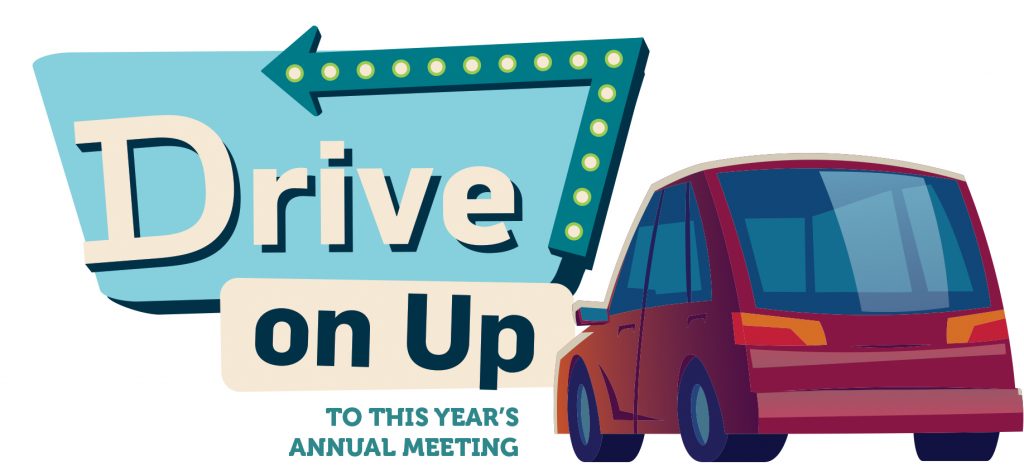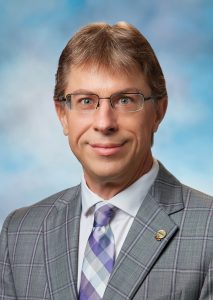 We've all had to alter tried-and-true plans and procedures due to the coronavirus. Kankakee Valley REMC has as well.
Take the co-op's annual meeting. Those who've attended the KV REMC meeting in the past look forward to this opportunity to reconnect with friends and family, meet their co-op's leadership team, elect board members, and participate in prize drawings.
Things will be a little different this year. And, you know what? We're frankly excited about the changes. We think you'll be, too.
The meeting will still take place as planned on Sept. 10 at the Porter County Expo Center. However, unlike meetings of the past, it will be set up just like a drive-in movie!
Activities will be done safely from the comfort of your car or you can bring a lawn chair. As you enter into the Expo Center parking lot, you will be greeted by a Kankakee Valley REMC employee (decked out in personal protective gear) who will register you for the prize drawing and provide a registration gift and a ballot if you haven't yet voted. Once you've registered, everyone in your car will be given a tasty conveniently boxed dinner provided by Birky's Catering. You are welcome to take your dinners home or you can stay and enjoy live musical entertainment — from your car or lawn chair — by 45 RPM.
If you attended last year's annual meeting you might remember 45 RPM for its renditions of 1960s hits by British groups like the Beatles and Dave Clark Five to America's Beach Boys and Paul Revere & The Raiders. We look forward to 45 RPM's encore performance as our "featured attraction."
The primary purpose of the annual meeting is the board of directors election. You will again be able to cast your vote using one of three options: by mail, online or in-person at the annual meeting event. Beginning in early August, we will be mailing a voting packet to you that will provide the voting details.
In lieu of the in-person business meeting, this year's short business meeting will be virtual. The director election results will be announced during the business meeting. Information on how you can tune into this meeting will be available in your voting packet and in next month's Indiana Connection.
Deciding to change up this year's event was not easy, but we believe these changes were necessary given the current situation. Your safety and the safety of our employees and directors is our number one concern. We look forward to returning to the open house style in-person event next year but, in the meantime, join us for KV REMC-style drive-in fun!