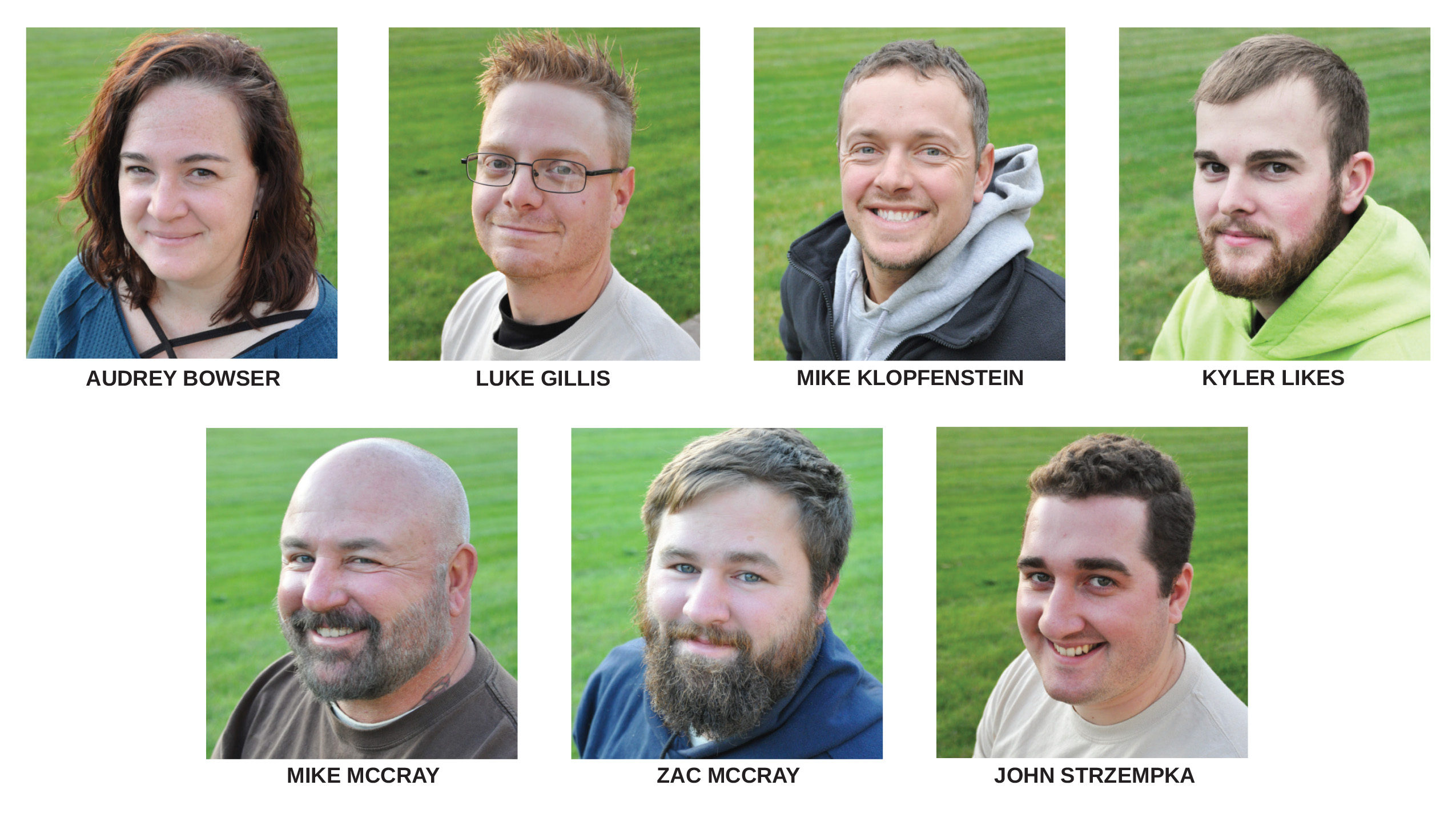 The past few months have been marked by a lot of change at Noble REMC, especially in our operations department. With retirements and transitions of former employees, we've welcomed a handful of new faces to the cooperative.
Father and son duo, Mike and Zac McCray, joined the cooperative in June as journeymen linemen. It's uncommon to see family members want to spend that much time with each other, but after working together for nearly a decade at another electric utility, they have a proven history of professionalism and teamwork.
"It's been a joy to see where he started and where he is now in his career, to see how much he's learned," Mike said of his son, Zac.
But they're always careful to keep their professional and their personal lives separate, perfecting the balance over their years together. It gives them the opportunity to see each other in another light and provides some additional time together, Zac commented.
"I enjoy seeing him every day," Zac said. "And giving each other a hard time is always fun."
Having started in June as well, Audrey Bowser joins the face of our organization as a customer service representative. She comes to the cooperative with previous experience at LaGrange County REMC, so remember to say hello when you visit our office or give us a call.
Also joining our operations department is Mike Klopfenstein as an apprentice lineman and Luke Gillis as a tree trimmer and groundman with our right-of-way crew. Klopfenstein has been a part of the team for almost six months, while Gillis became a part of the team in October.
With the changing environment of technology and operations, the cooperative also redefined two existing roles to help the REMC run more efficiently.
John Strzempka took on the newly-created role of GIS technician in our engineering department in July. With a focus on keeping our mapping and outage system as up-to-date as possible, he'll be the lead to make sure the operations department stays at the top of its game.
The newest, and youngest, of the recent hires is Kyler Likes, who is also taking on a new role as utility laborer. He was hired in October and will be shared between the right-of-way crew and linemen to assist where necessary.
It may seem like a lot of change – and it has been – but these decisions and hires are made to ensure the cooperative is progressing and evolving with our technology, as well as keeping pace with the needs of our members.
We welcome all of our new employees and appreciate all they currently do, and will do in the future, for the success of Noble REMC!