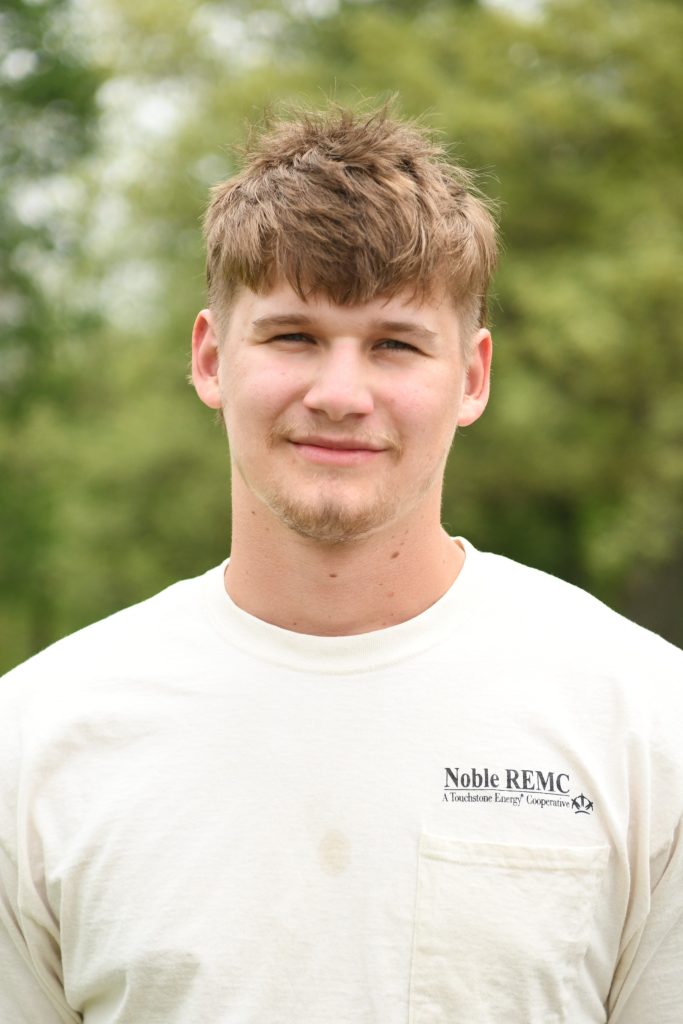 One works outdoors to maintain our lines; the other works in our office to plan for the future of our lines.
Noble REMC welcomes Sawyer Yoder as our newest right-of-way crew member and Everett Stangland as our system engineer.
Yoder, a resident of Columbia City, started at the co-op in May and has enjoyed being able to work outdoors to trim trees and vegetation around our poles and lines.
So far, his favorite part of the job has been "seeing parts of the county you wouldn't normally get to see," and he looks forward to continuing to progress at the co-op by moving up the chain of command.
In his spare time, Yoder likes to work on vehicles and hang out with his family.
A month after Yoder arrived, Stangland began his tenure at the co-op as our system engineer after earning his bachelor's degree in electrical engineering from Purdue University Fort Wayne. He's currently in the process of earning his master's degree in electrical engineering as well.
Why did Stangland choose Noble REMC?
"Power distribution is what originally drew me toward engineering as a career path," Stangland said. "I liked that REMC is local to where I grew up. I've heard a lot of positive stories about the REMC, and that encouraged me to pursue a position."
He's enjoyed spending the past few months getting to know his fellow employees, as well as learning our grid system. He hopes to continue gaining more skills and making even more contributions to our operations at the co-op.
When he's not at work, Stangland enjoys being outdoors and playing disc golf as a member of multiple local clubs.