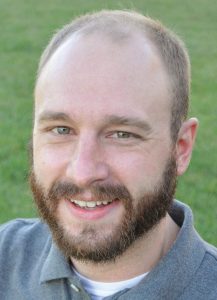 Hometown: Wolcottville
Family: Brittany, wife; Asher, 4, son; Ainsley, 1, daughter
Job title: Distribution System Engineer
Start date: Aug. 5
What schooling and/or previous job experience assists you in this line of work? I graduated from Central Noble High School and attended Purdue University, where I obtained a manufacturing engineering technology degree. This degree program was split between electrical engineering and mechanical engineering — best of both worlds! The focus was on developing automated systems with sound electrical and mechanical designs.
Why did you want to join the team at the REMC? What drew you to the position? I have been on REMC lines, either in LaGrange County or Noble County, my entire life and admire the cooperative model. I wanted to join LaGrange County REMC for the culture and as a way to give back to the community in which I live. I also enjoy learning new things, and there is a lot to learn when it comes to electrical distribution.
What have you learned or enjoyed most so far? I have learned a number of things since joining the team. The coolest thing I have learned is how close-knit and willing-to-help the cooperative community is. Another thing I have learned is how complex the "grid" is in an effort to decrease the number of members impacted by an outage.
How do you like to spend your time away from the cooperative? I enjoy spending time outside, usually chasing northern pike with a fly rod.