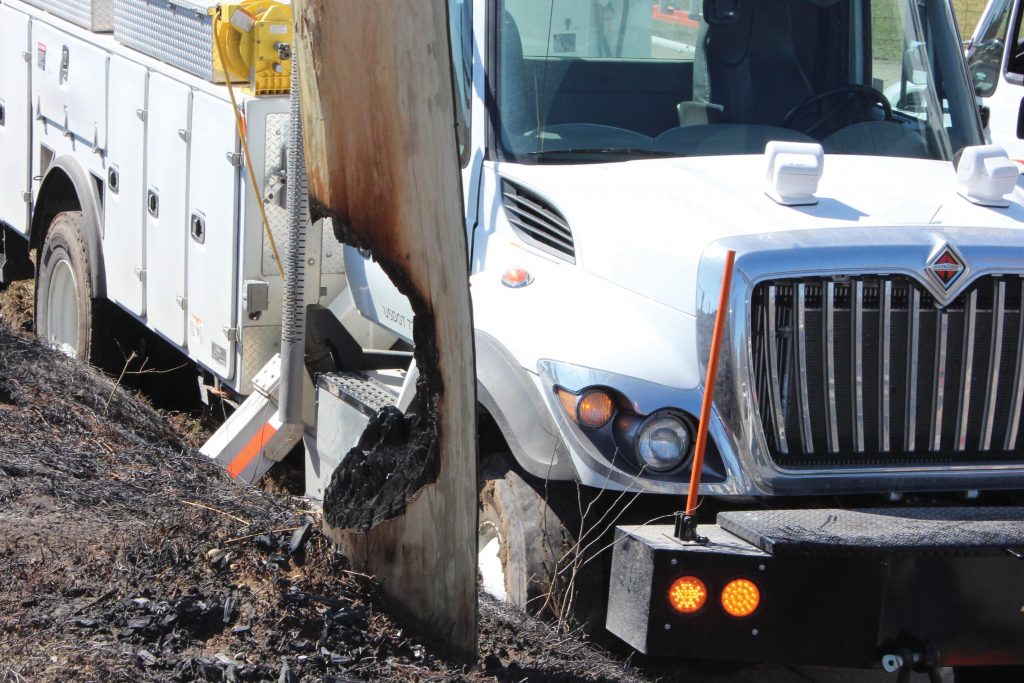 Noble REMC is asking local residents to say something if they see something.
With warming temperatures approaching, residents will be spending more time outside, with a number working on their landscaping. For some in the more rural areas, this includes burning ditches to get rid of weed and brush.
Unfortunately, if the fire isn't monitored closely, it results in utility poles being burned and damaged beyond repair.
Along with ensuring residents' safety, each pole replacement means thousands of dollars spent to fix the issue. The cost of the pole and the hours of labor from a crew of line workers adds up quickly, with the person responsible for the damage carrying much of the monetary load.
If affected poles aren't reported in a timely manner, the pole has the potential to fall over in the future, causing a safety hazard for nearby residents and a disruption in the co-op's power distribution.
The cooperative asks residents to help by:
Closely monitoring your burn and being prepared to stomp out or quench the flames, if necessary,
Taking the time to remind neighbors who are burning that they have a responsibility to themselves and their neighbors to do so safely, and
Watching out for signs that something is wrong with a pole. If it's leaning or has burn marks near its base, do not hesitate to call the Noble REMC office at 800-933-7362 so we can inspect the issue.
REMC line workers put their lives on the line when they fix these situations, but if we're proactive about such i