Exercise one of the greatest benefits of being a member of an electric co-op by voting for the upcoming year's board of directors. Districts 1, 2 and 9 are up for election.
District 1
Gary Shough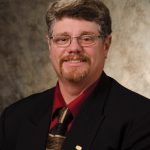 Gary Shough and his wife, Kelly, have been REMC members since 1993. They raised their son and daughter in Millgrove Township.
Shough is an equipment operator at Steuben County Highway Department. Shough is involved in multiple community organizations including 4-H Fair board, assistant scoutmaster for Boy Scout troop #423 and assistant fire chief for Orland Community Volunteer Fire Department. When he is not giving back to our community, he works on his farm in the northwest corner of Steuben County. Shough also enjoys spending time with his expanding family.
Shough has served on the Steuben County REMC board for 21 years and is the current secretary/treasurer.
---
District 2
Scott Carters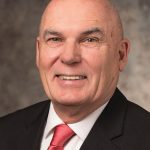 Scott Carters served in the United States Navy for four years. After his service, he earned his criminal justice degree from Indiana University. He was an Indiana conservation officer for over 36 years. Charters is on the executive board for the Orland American Legion and was the previous commander. He is also a member of the American Legion Riders and NRA. He enjoys motorcycling, ATVs, boating, fishing, and hunting.
Carters and his wife, Tammy, have three children and four grandchildren. They live at Jimmerson Lake and have been Steuben County REMC members for 29 years.
Carters is the incumbent director. "Serving on the board has been a great way to give back to the cooperative, members and community," he said.
Terry Appell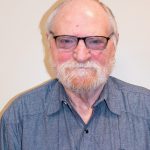 Terry Appell was a journeyman/lineman for 50 years and retired from IBEW in 2012. He has worked as a lineman in Michigan, Indiana and Alaska. In 2006, Appell became a member of Steuben County REMC.
Appell has two sons and one son that has passed. He and his wife, Kathleen, enjoy their 11 grandchildren and 10 great grandchildren.
Appell is a member of the Christian Motorcyclist Assoc., NRA, Gold Wing Road Riders Assoc. and Harley Owners Group.
When asked why he is running for director, he replied, "My 50 years experience as a lineman will provide ideas that will help improve the efficiency and constancy to the membership of Steuben County REMC in the future."
---
District 9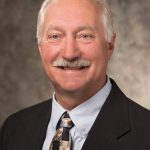 Marc Nelson
Marc Nelson has resided in Steuben County for 57-plus years. He was in the flooring business for over 30 years and currently has worked 14-plus years for Community Living Inc.
Nelson and his wife, Roberta (Robbie), enjoy motorcycle riding, camping, fishing, gardening, and being involved with their grandchildren and spoiling them. They have four children and 13 grandchildren.
Nelson is the incumbent REMC director from district 9 and has been on the board now for six years. He enjoys interacting with other board members and keeping REMC a strong and vibrant part of our community. Nelson has completed all the requirements and earned the Credentialed Cooperative Director certification, Board Leadership Certificate and Director Gold designation.
---