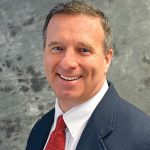 By David Lett
The holidays are a time of year that many of us eagerly anticipate. The season is marked by special foods, seasonal decorations and lots of festivities. 
We cherish carrying on old family traditions and enjoy creating new ones. For me personally, I look forward to more time spent with family and friends.
However, given the hustle and bustle of the season, the holidays can also offer an opportunity to slow down and reflect. All of us at Harrison REMC are grateful for you, the members of the co-op.
You see, one of our founding principles as a co-op is "Concern for Community." While our main focus is providing safe, reliable and affordable energy, we want to give back. We want to help our community thrive.
Reflection
In looking back at this past year, I'm grateful that we were able to make a positive impact in the community. This year, REMC employees took part in the Big Brothers Big Sisters bowling event, Relay for Life and Repair Affair. We are now in the midst of assisting families through our current program, Lend A Hand. This program allows REMC members the opportunity to add money on their bill each month or give a one-time donation that will assist other members. As a result of your generosity, we are able to help many families in the community pay their energy bills.
Looking Ahead
Looking ahead to 2020, we hope you will share your opinions with us. We recognize that members have a valuable perspective, and that's why we continually seek your input. Whether through community events, our social media channels or the annual meeting, we want to hear from you. We are led by you – the members of the co-op – and we depend on your feedback.
As we prepare for next year, we look forward to the opportunity to serve you and the greater community. On behalf of the Harrison REMC family of employees and directors, we hope your holidays are indeed merry and bright!