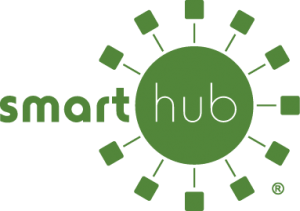 Have you signed up for Smart Hub? Smart Hub includes many features that allow you to keep track of your electric use and manage your accounts online and on the go. 
Account Management at your Fingertips SmartHub lets you manage all aspects of your BCREMC account online or with your mobile device. Creating a SmartHub account takes less than three minutes. Enter your profile information, choose us as your provider and you're ready to begin.
Be in the Know Are you a BCREMC member with multiple accounts? Are you on the prepaid plan? Whether you're a landlord, or a busy mom, SmartHub lets you see detailed use from all your accounts. Use this information to stay within a budget, monitor tenant use, manage energy efficiency and more!
Safe & Secure SmartHub provides a safe and secure environment for bill payments and transactions between BCREMC and your financial institution.
Report an Outage SmartHub provides a quick and easy way to report an outage.  Simply click on Service Status within the app and report your outage.
Search SmartHub in your app store and download today!