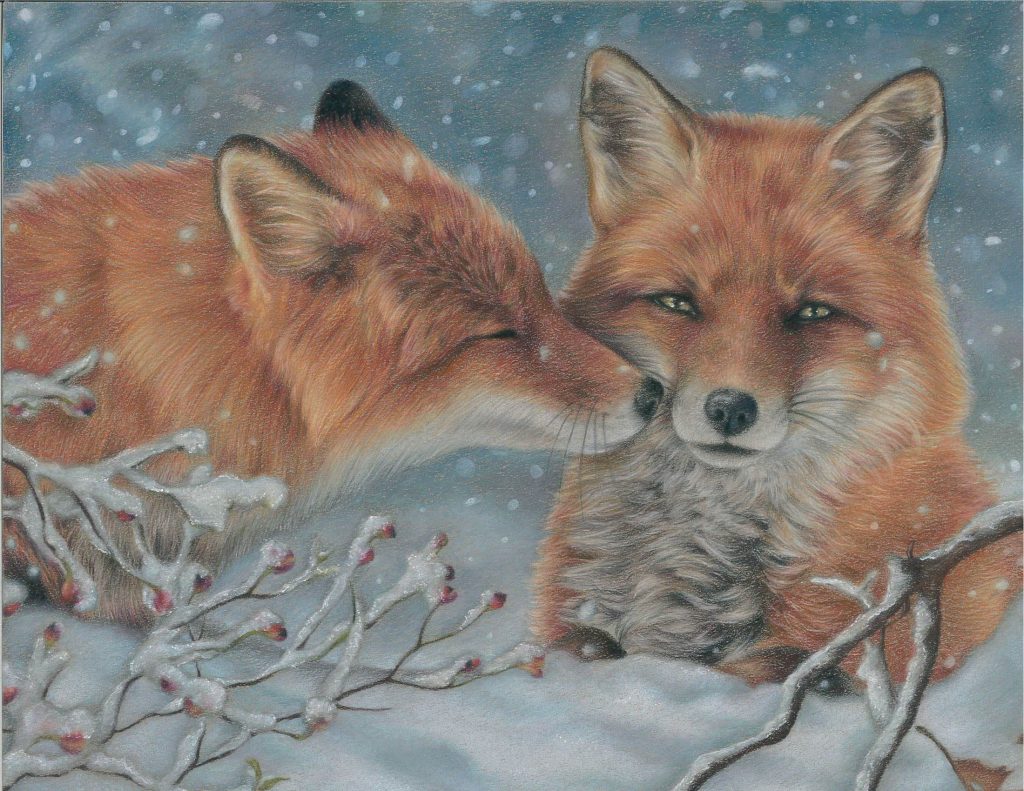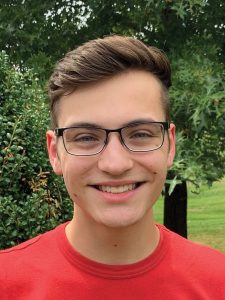 Evan Olinger's last year of eligibility in the Cooperative Calendar of Student Art Contest ended on a high note. The recent Silver Creek High School graduate not only won first place in his grade division, he earned the Artist of the Year/Best of Show title for his colored pencil drawing of a winter-themed still life.
Olinger is the first artist in the contest's 23-year history to win Artist of the Year three times. He has also won seven first place awards — more than any other student. From first through fourth grade, he'd earned Award of Merit certificates for his entries.
Olinger's first place winning streak — which continued through his middle school and high school career — began when he was a sixth grader for his illustration for the month of June. The next year, as a seventh grader, he won his first Artist of the Year title, a designation he repeated three years later as well as this year.
"My main goal with the REMC calendar contest, and my approach to creating in general, is just to keep things fresh and unique. I don't like to create the same piece of art twice," Olinger said. "I am always looking for new ways to make my art stand out, whether that be with new concepts, new techniques, or new mediums.
"With the REMC contest, it was all about having fun with what I was creating, while still trying to top my artwork from previous years," he continued. "Each year was an opportunity for me to make and showcase artwork with subject matter that I don't often approach. Taking a break from my usual subject matters to draw a couple light-hearted and colorful pieces was always a breath of fresh air, and was why I always so excited to enter the contest."
This year, Olinger, who turned 19 on July 4, entered two colored pencil drawings. Judges were torn between the drawings — the eventual award winner, entitled "Winter Wonders," and another of a pair of foxes which he titled "Two Flames in the Snowfall." "Winter Wonders" is a tribute to the holiday decorations his mom puts out each year. "The birds, truck, fake snow and tree décor were all items which my mom decorated the mantelpiece with this winter," Olinger noted. "I really love how the combination of all the colors together make the decorations pop, so I wanted to capture that in my drawing."
This fall, Olinger will begin pursuing a degree in visual communications at Purdue University. "It's a big step into a field of art which isn't as familiar to me, but I couldn't be more excited," he said. "I'll be taking my technical skills that I've built up throughout the years and filtering them into making creative, refined, and meaningful concepts."
Interested in having an Olinger original? He sells his artwork on Etsy.com at Evanartt.