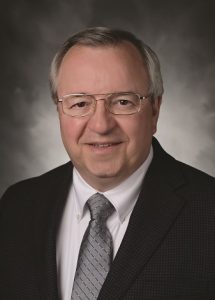 As excited as I am about 2020 and the opportunities REMC has to keep serving our members with excellence, it's important to look back from time to time and see where we've been. Here are a few of the highlights from 2019.
Record-breaking participation
Since 1939, REMC has allowed members to choose the men and women who serve on the board of directors. It's the way that co-ops work. But that choice had to be made in person at the Annual Meeting. Beginning in 2018, we've allowed members to vote early online or by mail. In the first year the results were incredible. But in 2019, they were even better! For the first time in the co-op's history, we reached 20% voter participation! The right to vote and choose the leaders of your cooperative is powerful. And we believe that the more members who exercise that right, the better we will be.
New employees
Each year brings change, and 2019 was no different. In fact, we welcomed many new faces to the co-op. We hired six new employees for field operations: Nathan Clayton, Dakota Evans, Cody Christianson, Jonathan Gladstein, Jacob Pierce and Nathan Hall. We also filled several open positions, with Jennifer Fleece becoming our new HR and benefits coordinator, Kevin Kastensmidt coming on board as the IT manager, and Dominic Simms joining as the field coordinator.
We also offered six summer internships. Jared Massengale, Brian Gullion, and Tyler Blandford worked in our engineering department. Martin Bacala worked in our IT department, Madeline Baird helped out in our communications department, and Grant Kalkbrenner served on our warehouse team. It also worked out that Jared, Martin, Madeline, and Grant were able to stay on as part-time employees once the internship ended, and we are glad to have them.
Commitment to community
REMC continues to make an impact in our shared communities. In 2019, we brought free bucket truck rides to hundreds of kids at the Clark County 4-H fair, and we hosted our third annual North Pole event in December, where families could get their picture with Santa and meet a real, live reindeer! We also gave members a chance to meet their director representatives by hosting meet and greet events at local high school basketball games. But REMC employees weren't the only ones to get involved in the community in 2019. By your generosity, we were able to donate $4,000 to the American Cancer Society through our community fish fry in May, and we donated more than 7,000 pounds of food to local food banks during the holidays. You've shown us that being part of the community is important to you, so it's important to us.
And, finally…
As much as we would like to avoid change, there are some events we simply can't stop. One such event happened in 2019, when my administrative Assistant, Cindy Hockensmith, passed away following an aggressive battle with cancer. We miss her every day, but we are proud to say that her memory lives on. To honor her years of commitment to the youth of our communities, the board of directors established the Cindy Hockensmith Memorial Scholarship, which will be awarded to one graduating senior each year, beginning in 2020.
In closing, I sincerely hope to see you April 4 at Silver Creek High School. Not only will you experience an entertaining evening, and maybe win a prize, but you'll feel good knowing that you had a voice in a very important decision that impacts one of our most vital resources: electricity.
From the REMC board of directors, and the entire Clark County REMC team: See you at the Annual Meeting!