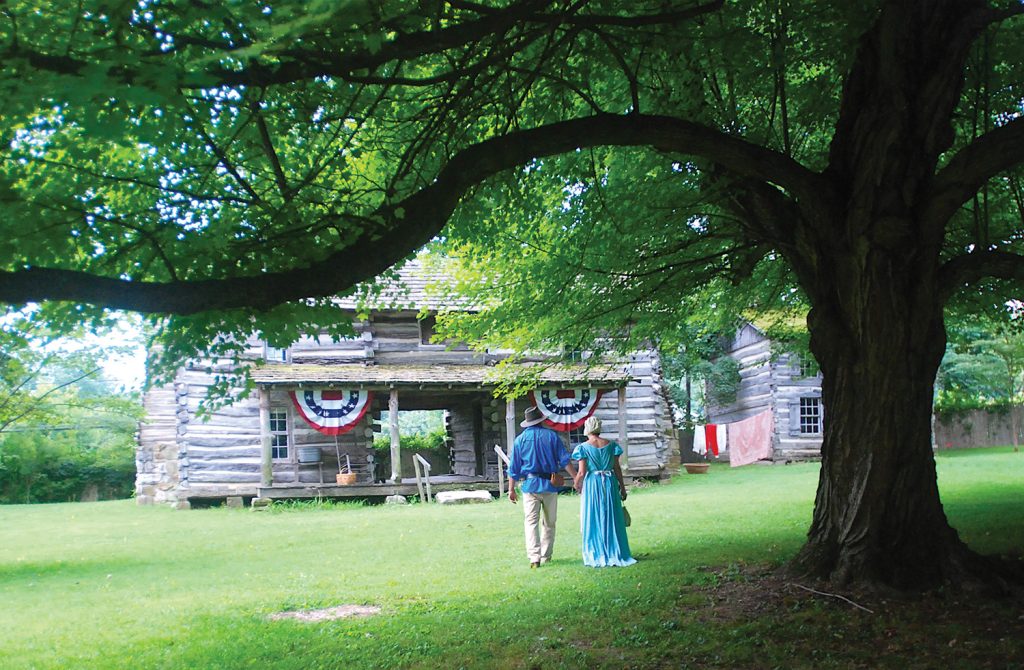 Every grade schooler knows that President Abraham Lincoln was born in Kentucky — on Feb. 12, 1809. And, he lived in Illinois as a lawyer and a lawmaker before being elected president in 1860. But he did more than just pass through Indiana on his way, as was said upon his death, to belonging "to the ages."
Lincoln was only 7 years old when his family moved north across the Ohio River within days of Indiana's statehood in December 1816. They came to the harsh unsettled Hoosier wilderness for a new start, away from disputes over property lines, common in Kentucky, and the taint of slavery. Here, Abraham Lincoln lived for what would be a quarter of his life.
Lincoln spent his formative years in Indiana, growing from a boy to a man of 21. Here, he grew into his 6-foot-4 adult frame. Here he developed his intellect, his love of knowledge, his compassion and empathy for others, and his melancholia after the deaths of his mother and sister.
This year, plan a trip along the Lincoln Trail in southern Indiana to walk in the barefoot prints of one of our nation's greatest presidents — who grew up a Hoosier.
Lincoln Boyhood National Memorial | Lincoln City, Indiana
The most well-known of Indiana's Lincoln sites, the Lincoln Boyhood National Memorial and Living Historical Farm, sits on 200 acres of land where the Lincolns settled in what became northern Spencer County.
The facade of the visitors center includes five large relief sculptures depicting the four places President Lincoln called home during his lifetime: Kentucky, 1809-1816; Indiana, 1816-1830; Illinois, 1830-1861; and Washington, D.C., 1861-1865. The fifth relief marks his place among the ages. The visitor center also includes a small museum, theater, gift shop, meeting hall and chapel.
Beyond the center is the Living Historical Farm that operates from April through September. While no original structures from Lincoln's time remain, the farmstead replicates a typical 1820s frontier farm and includes a log cabin and outbuildings. The farm is staffed with park rangers in period clothing who demonstrate the activities that were a common part of the Lincoln family's daily life.
Located on the farm is the Lincoln Cabin Site Memorial. It consists of a bronze casting of cabin sill logs and fireplace of an excavated cabin the Lincolns had started in 1829 but left unfinished before moving onto Illinois.
Between the visitors center and the farm is a Pioneer Cemetery where Lincoln's mother, Nancy Hanks Lincoln, who died at age 34 in 1818, is buried.
On Feb. 6, the site will host its annual "Lincoln Day." The program will include a special speaker, music, and a wreath laying at the grave of Nancy Hanks Lincoln. The event starts at 2 p.m. (CT) and is held outdoors; please dress accordingly. It may be canceled or postponed if it is raining or snowing.
Lincoln State Park | Lincoln City, Indiana
Across Ind. 162 from the national memorial is a 1,747-acre park established in 1932 as a memorial to Lincoln's mother. The Little Pigeon Creek Baptist Church and Cemetery, located within the park, is where Lincoln's sister is buried. Sarah Lincoln Grigsby died in 1828 during childbirth. Sarah (called Sallie by her brother) was buried with her child in her arms.
Many other Little Pigeon Creek community sites important in Lincoln's youth are within the park boundary.
Lincoln Pioneer Village and Museum | Rockport, Indiana
The Lincoln Pioneer Village and Museum consists of 14 log cabins and structures replicating those significant to Lincoln's time in Indiana. Lincoln's home place, the church the family attended, the law office he walked 19 miles to, and the Jones store where he worked are among the buildings.
The museum on the grounds houses hundreds of artifacts from the area's historic past, including a hutch made by Lincoln and his father.
The Village, built in 1935 by the Works Progress Administration, was designed by a local artist/sculptor, George Honig, to bring Lincoln's life on the Indiana frontier to life. It was among the many efforts that began in earnest in the 1920s and 1930s to commemorate Lincoln's years as a Hoosier.
"We believe most of the cabins were dismantled and brought here," notes Nancy Kaiser, the Village director. "However, one of the cabins original to Rockport is where the first court of law was performed since Rockport is the county seat. All cabins are furnished showing how life was back in the day with no electric, minimal furnishings, and the bare necessities they had."
The Village was used in 1954 as a set for the movie "The Kentuckian" which was directed by and starred Burt Lancaster.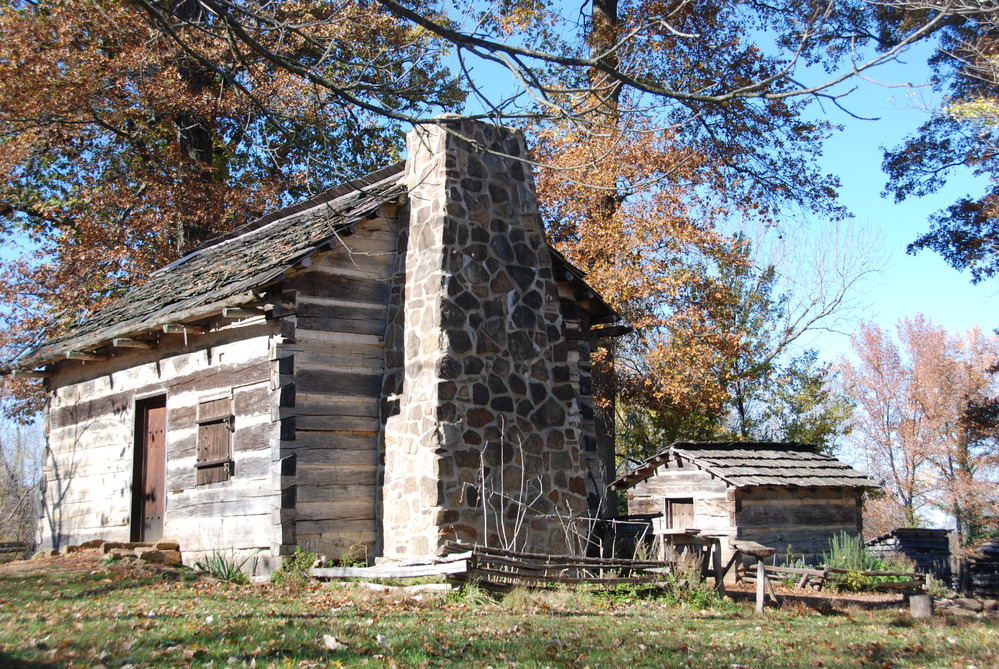 ---
Other Lincoln Sites
Lincoln Ferry Park | near Troy, Indiana 
Historians say this picnic area where the Anderson River flows into the Ohio is where the Lincoln family ferried into Indiana in December 1816. At this same spot some nine years later, a 16-year-old Lincoln was hired to operate a ferry across the Anderson. It is where he also ferried passengers out to meet passing steamboats in the middle of the Ohio.
Lincoln Landing | Rockport, Indiana 
This marker on the Rockport riverfront shows the spot where Lincoln and Allen Gentry launched a flatboat in 1828 to deliver goods to New Orleans. It was on this trip that 19-year-old Lincoln first saw a slave auction which strengthened his resolve to work against slavery.
Colonel William Jones Home | Gentryville, Indiana 
The home, a restored Federal-style residence built in 1834, is a state historic site open for public tours. As a young man, Lincoln worked odd jobs for Col. William Jones, a local merchant. In 1844, visiting his boyhood home while campaigning for presidential candidate Henry Clay, Lincoln stayed overnight at the home. Jones also had been an Indiana lawmaker. When the Civil War began, despite being in his 60s, Jones volunteered for an Indiana regiment and was killed in the battle of Atlanta in 1864.