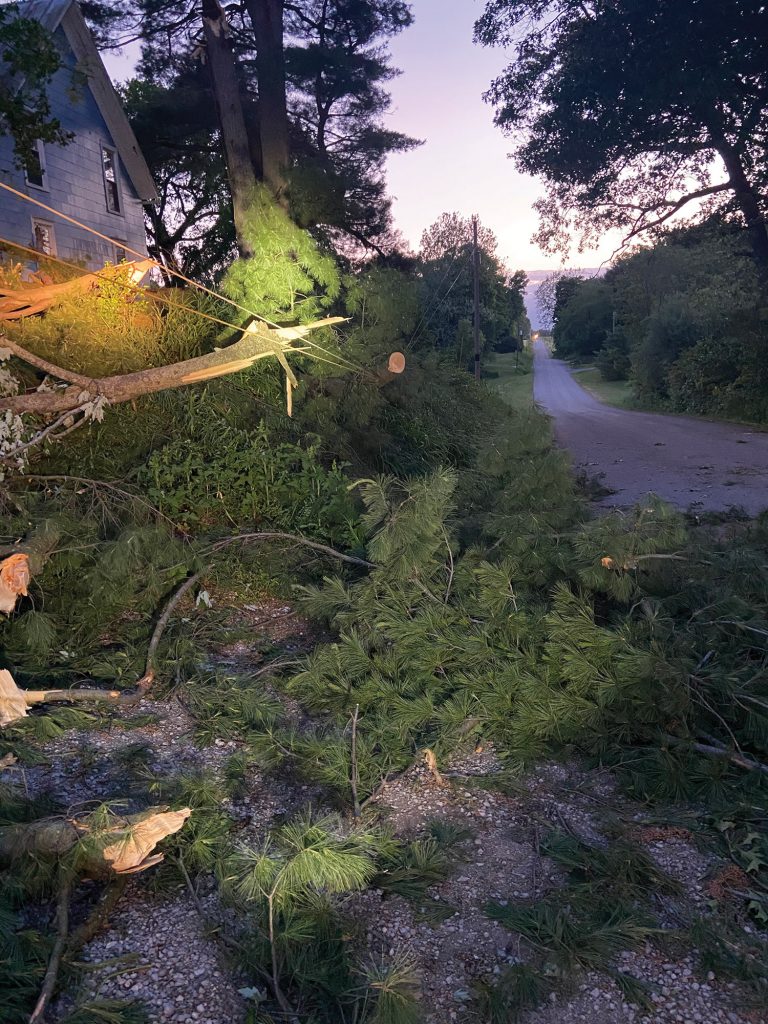 In the midst of trying to help, sometimes our actions can do more harm than good.
June brought one of the worst storms northeast Indiana has experienced in decades. Downed trees and power lines left a portion of our service territory without power. While Noble REMC members weren't affected as much as other co-ops, there are still lessons to be learned from the situation.
Here are some reminders we'd like to share with you so you'll be prepared the next time a storm rolls through:
Do not go near downed power lines. While we appreciate the impulse to help, we do not want our members trying to assist us by trimming trees and branches near power lines in an effort to restore power faster. There is no way to tell whether a line is energized or not, and Noble REMC wants to keep you safe from the potential of harming yourself or others.
Some of our members keep a generator on hand in case the power goes out. Noble REMC reminds you to never connect your generator directly to your home's wiring. If you do, it can backfeed into the power lines connected to your home and could harm, or even kill, a lineman who may be working to repair outages many miles away. 
Please report an outage at your home or business by calling our office at 800-933-7362 or using our SmartHub app, both available 24/7. We had a few members try to alert us to an outage by email, and though we appreciate the effort, our email is only checked during business hours, so we weren't able to document those reports in a timely manner.
Storms of this magnitude may not happen very often, but it's always best to be prepared, so you can keep yourself, and others, safe.