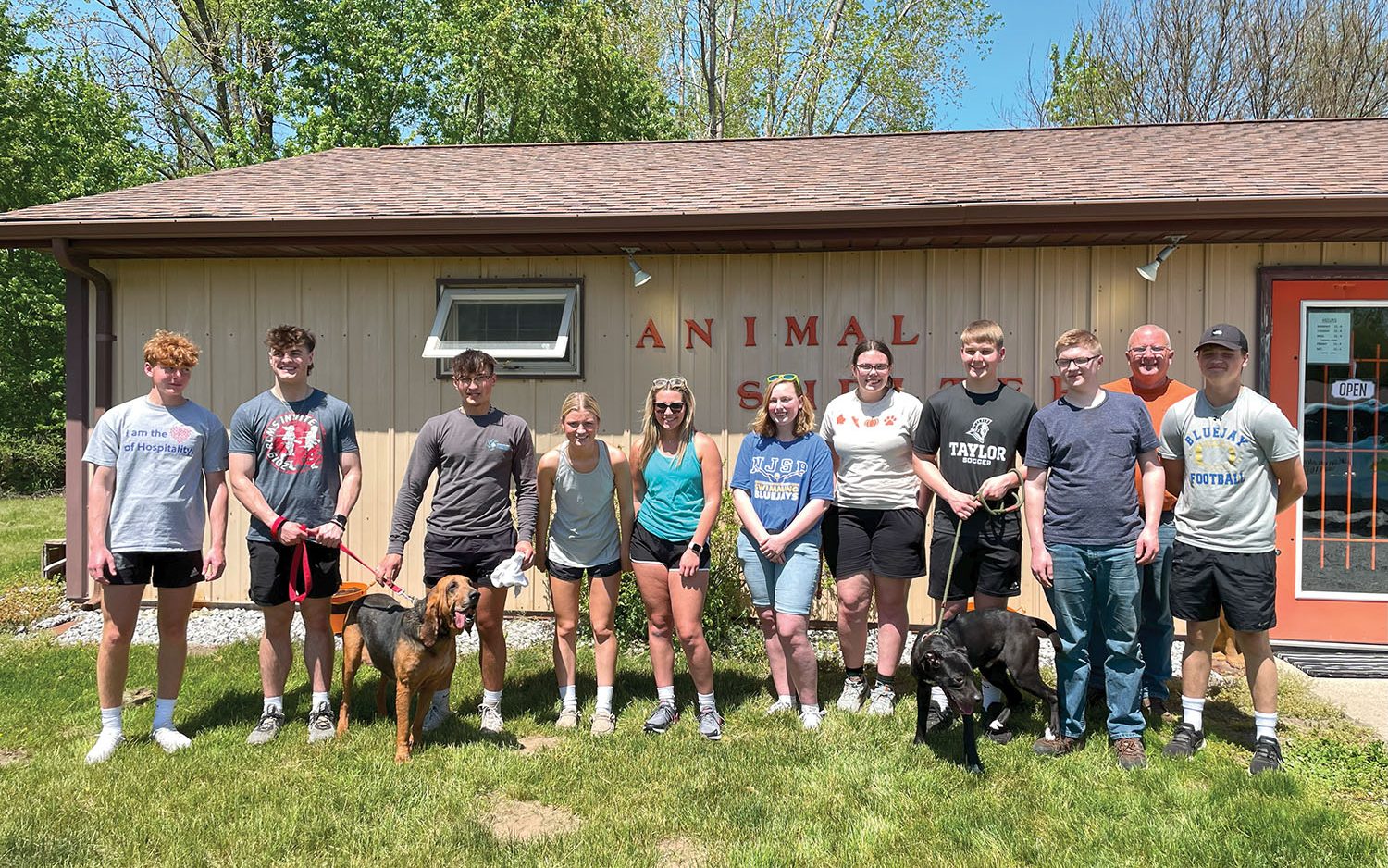 On May 10, the Kankakee Valley REMC Junior Board of Directors convened one more time to complete their final project as members of the inaugural program. These young leaders gave back to the community through a one-day service project.
The students selected two organizations in North Judson: Hope Restored Recovery Home and the Starke County Humane Society. At the Hope Restored Recovery Home, students painted picnic tables and laid a brick border around an area that will serve as a garden. At the Humane Society, students spruced up benches with fresh paint and spent time playing with the animals.
In addition to the students' labor, they also made a $1,972 financial donation to each organization. The funds donated were earned by the students as they completed their own community service hours. KV REMC set a pre-determined dollar amount that each hour of community service performed was worth. At each session, the students reported their hours and at the end of the program, the hours were totaled up, resulting in the final donation amount.
"The community service aspect of this program is not only a great way for students to give back, but it also allows them to work together as a team. Our community is fortunate to have such a great group of student leaders passionate about serving their community," stated Amanda Steeb, director of communications and marketing for KV REMC. "The students represented the REMC well."
If your son or daughter is interested in applying for the 2023-2024 junior board of directors' program, visit kvremc.com and download an application.