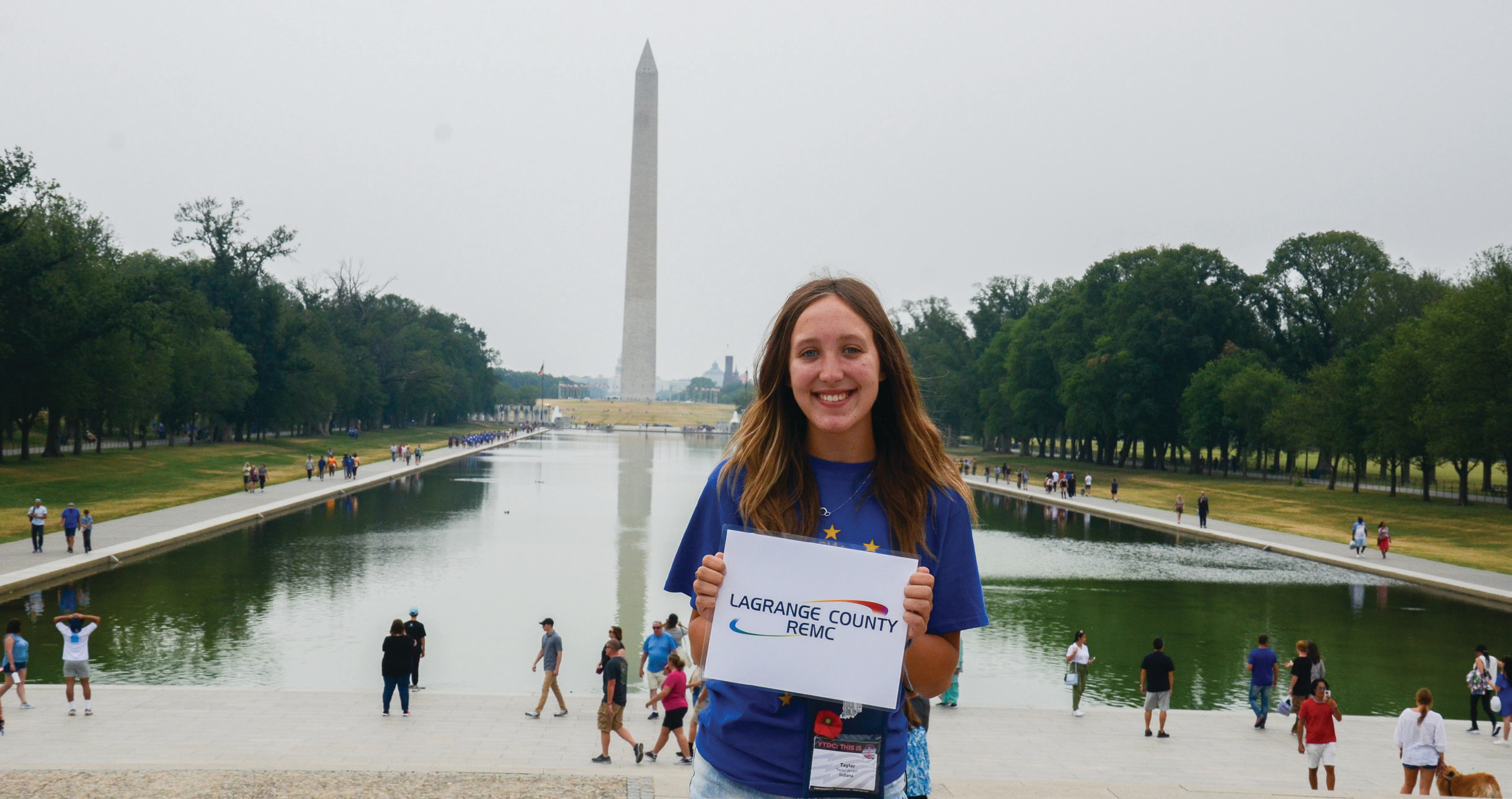 During the month of June, Indiana's electric cooperatives sponsor a group of students going into their senior year of high school to go on a life-changing educational adventure to Washington, D.C. Highlights of this eight-day trip included visits to historic monuments and museums, meetings on Capitol Hill with Indiana's congressional delegation, the opportunity to make lifelong friends and much more.
LaGrange County REMC was able to send Lakeland High School student Taylor Jerdon on this amazing trip with dozens of her peers. Here's what she had to say about her experience:
Youth Tour was great! We met in Indianapolis and got to know each other before heading off to Columbus, Ohio. Then, we stopped at the Flight 93 Memorial in Pennsylvania. We then headed on to Washington, D.C., where we got to see memorials and monuments, such as the MLK Memorial, the Washington Monument, the Lincoln Memorial and so many more. We were able to see the White House and even talk with our representative at Capitol Hill.
I really enjoyed visiting the White House and the Natural History Museum. I made plenty of new friends that I am staying in touch with. We even got matching bracelets to wear at the Natural History Museum.
It was new to go on vacation without my family, but it was a good experience for me to grow on my own. My favorite part of the trip was getting to be fairly independent while on the trip. We were able to walk around Pentagon City Mall in groups while we ate dinner.
I highly recommend this trip to other students. I was so nervous at first, going on a trip with people I didn't know. I ended up having the experience of a lifetime and loved it so much. This trip really was great and I'm surprised that more people don't know about it.
Thank you, LaGrange County REMC!
Taylor Jerdon