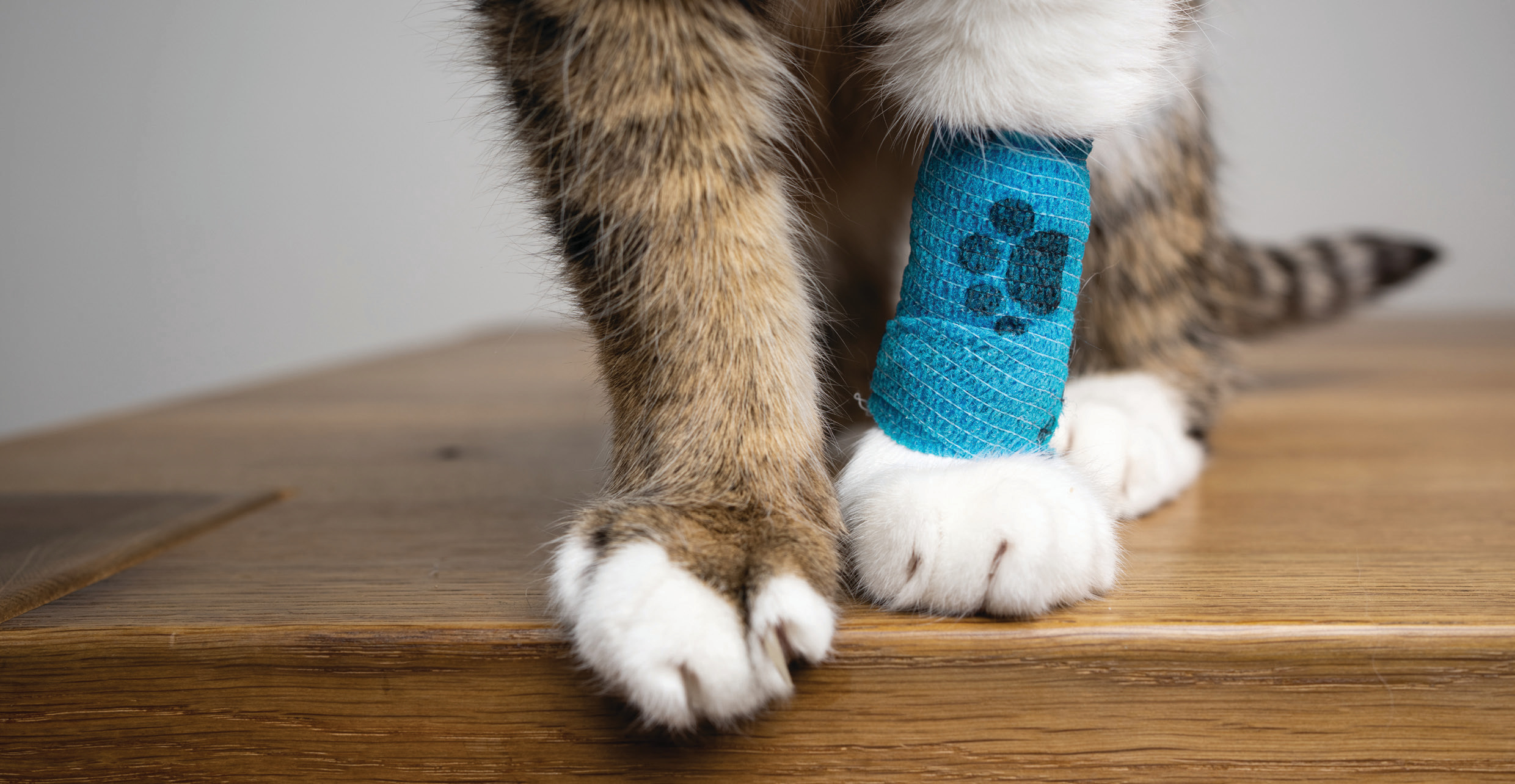 September is National Pet Insurance Month and although pet insurance may seem like a luxury, with the right policy and coverage, it may come to the rescue in the event of serious illness, disease or accident.
Over 69% of Hoosier households share their home with a pet, with twice-yearly vet trips running over $400 for dogs and almost $200 for cats each time, according to the American Veterinary Medicine Association. When visits go from routine to emergency, final bills can skyrocket into the thousands, but thankfully, pet insurance can help reduce out-of-pocket costs.
Pet insurance functions similarly to traditional medical insurance, requiring a premium for coverage. Premiums typically run around $15 for cats and $23 for dogs each month, according to MarketWatch.
It's a good idea to research a few different plans to determine what type of coverage you need. Pay special attention to when coverage kicks in, as there can be a waiting period. All plans should outline the coverage limits, deductible and reimbursement amount, and many offer multi-pet discounts and unique perks. Here are some options:
AMERICAN KENNEL CLUB (AKC)
Your dog doesn't have to qualify for membership in the AKC to get coverage, and cats are also welcome. AKC insurance is notable because it is one of the only options that covers preexisting conditions after 365 days of ongoing coverage.
CARE PLUS
Chewy's CarePlus insurance partners with well-known insurers Truepanion and Lemonade. CarePlus keeps it simple by paying your veterinarian directly and covers 100% (minus deductibles) of many pet prescriptions, diet food and supplements. There's no payout limit, meaning even the most accident-prone pet can enjoy lifetime coverage.
FIGO
Pet insurance provider Figo offers a range of options with the flexibility to opt for wellness or expanded incident coverage. You can submit claims via Figo's app for reimbursement in less than three days, on average. Bonus: Costco members may be eligible to receive a 15% discount on new policies.
YOUR REGULAR INSURANCE PROVIDER
Nationally recognized insurers such as Nationwide, Allstate, Progressive and State Farm have also entered the pet insurance business.
Request a free quote from a pet insurance provider to determine the plan that fits you and your pet's needs best. When you do, you can rest assured that your pet insurance will be there to share the cost of keeping your furry friend healthy for years to come.