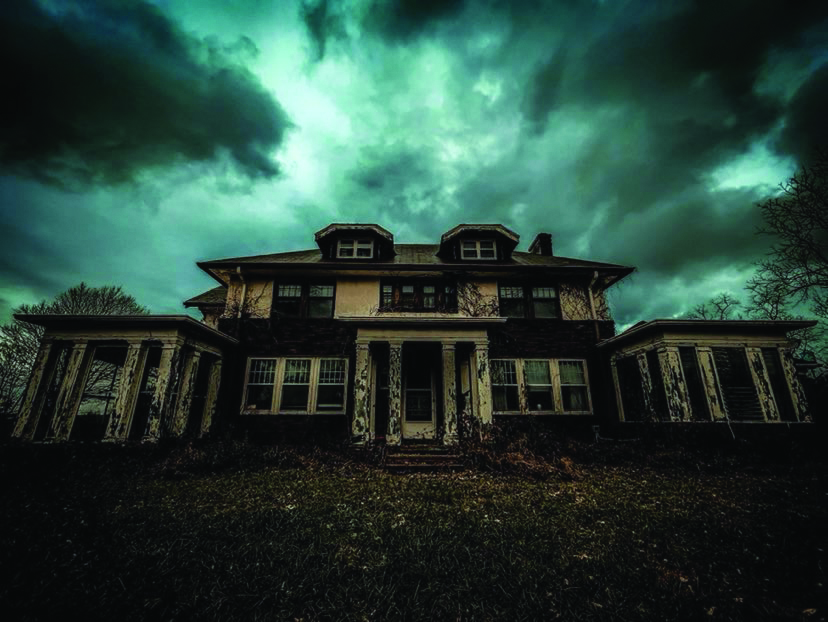 Constructed in 1908, the Indiana State Sanatorium was originally built to give respite and healing to those suffering from tuberculosis.
More than a medical facility, the Sanatorium, and its surrounding buildings situated on over 200 acres, functioned as a self-sufficient community. Doctors and nurses lived on the property. There was a greenhouse, a dairy barn and a power plant. But thanks to modern medicine, the facility was no longer needed by 1968. It was repurposed as a nursing home and private mental hospital from 1976 until 2011, when it was abandoned — with equipment, beds and the like left behind.
What remained was too unique of an opportunity for the location's current owner, Gregg Larson, to pass up. Attracted by the chance to repurpose the abandoned property, Larson and his team set out to offer something for everyone at the Indiana State Sanatorium.
"It's one part nature preserve, one part historic buildings and one part zombie apocalypse," Larson shared with a laugh. "We have cliffs that rival Turkey Run and urban explorers love to see the time capsule that was created when the hospital closed, even wandering the tunnels — this time without worrying about getting caught."
Visitors can roam free daily from 10 a.m. to 5 p.m. on a self-guided tour for $25 per person, and those whose interests veer more towards the macabre are welcome to visit after-hours with a flashlight tour. Tourists hoping for even more thrills can book a public or private tour led by an experienced paranormal investigator. Overnight stays in the Sanatorium's commercial building are also available.
Parke County's celebrated Covered Bridge Festival regularly draws increased interest to the Sanatorium, due to the site's very own covered bridge. Day and flashlight tours will be available during the festival, which takes place this year from Oct. 13-23.
Photography, leashed pets and even foraging for elusive morel mushrooms are encouraged, making Larson's promise of something for everyone a reality at the Indiana State Sanatorium. Learn more about the site and how to visit at TheSanatorium.net.
— Natalie Derrickson
Indiana State Sanatorium
3838 E. Old 36 Road, Rockville