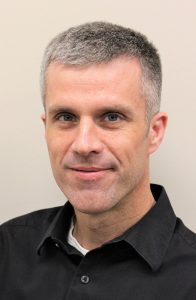 It seems our world has changed in the blink of an eye. But, LaGrange County REMC's commitment to our members is the same. We know you're focused on keeping your family safe. And, LaGrange County REMC is focused on powering your world — however that may look. We're here for you.
Our team is proud to power our community when it matters most. We understand the important role we have with your family and in our community. When nothing else seems certain right now, we want to assure you our team is committed to providing you with the quality service and value you expect from LaGrange County REMC.
Cooperatives routinely plan for emergency situations and our emergency plan has served us well in a variety of circumstances — from ice storms to tornadoes and flash floods. In these unprecedented times, we've taken some additional unprecedented steps to make sure our team is in place to power your world.
These policies are in place as of our publication deadline, but as we've seen, this could all look different by the time this is printed. Let's hope it's all for the better by then.
Lobby Closed
Though we've closed our doors to the public for everyone's health and safety, we are still here at the office. We're practicing social distancing by allowing those who can work from home to do so. For those in the office or at a job site, we've separated those within departments into shifts to limit exposure as much as possible. As always, the phones will be answered when you call.
Alternate Ways to Pay Your Bill
Most transactions can be completed electronically and over the phone.
App: The LaGrange County REMC app is available on your mobile devices.
Online: Visit lagrangeremc.com and click "Pay Online."
Phone: Call 877-463-7165.
Drop Box: The box is located on the east side of our building.
We're Here to Help
We know many of our members may face economic hardship during this time. We're here to listen and work with you regarding payment programs and local resources. Please give us a call if you need assistance in paying your bill so we can set up a plan that works best for you.
Annual Meeting Goes Virtual
Following recommendations from the U.S. Centers for Disease Control and Prevention and the Indiana Department of Health, our in-person annual meeting will transition to a virtual meeting online. The election for our board of directors will still take place, but it will be done online and by mail. (See the following pages for more information.)
Although it's not business as usual, our focus is on keeping your life as normal as possible. As the public health response, recommendations and mandates continue to evolve, LaGrange County REMC will continue adjusting to meet your needs. Please continue to visit lagrangeremc.com and our social media channels for updates. We're here for you.