The word "cooperative" is similar to "cooperation," meaning people working together and mutually benefiting one another and the larger community. That's the essence of the cooperative spirit, and co-ops exist for one reason: to serve their members.
Not only have cooperatives been formed to sell electricity, produce and flowers, but there are also co-ops that offer financial and banking services, provide housing and health care, and so much more.
The first successful U.S. cooperative was organized in 1752 when Benjamin Franklin formed the Philadelphia Contributionship for the Insurance of Houses from Loss by Fire — the nation's oldest continuing cooperative.
Electric cooperatives began because investor-owned utilities did not find it cost effective to string power lines into rural areas to provide electricity in the 1930s. There was more money to be made in populated areas, and back then, only one in 10 rural homes had electricity.
Co-ops are independent and community-focused, not tied to the demands or purse strings of corporate investors. Co-ops help drive local economic development, fund scholarships, support local charities and work to make life better in the areas they serve — and that's the heart of the cooperative difference.
Electric Co-op Facts and Figures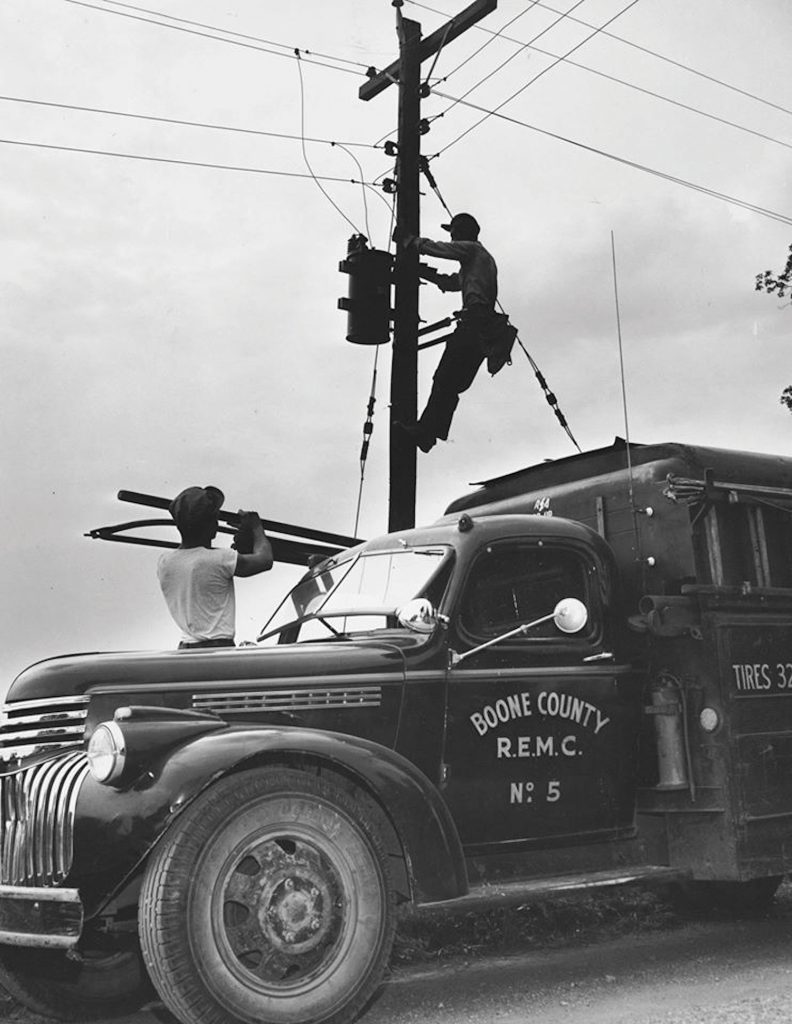 Electric co-ops serve 42 million people and power over 21.5 million businesses, homes, schools and farms in 48 states.
Boone REMC was a model for other rural electric groups in the country. The REMC received one of the Rural Electrification Administration's first loans on July 22, 1935. It was energized on May 21, 1936.
Electric co-ops returned more than $1.4 billion in capital credits to their consumer-members in 2021.
Claude Wickard, a member of Carroll County REMC (now Carroll White REMC), served as the Rural Electrification Administration's fourth administrator from 1945-53. He took that job after a five-year stint as U.S. secretary of agriculture.
63 generation and transmission cooperatives provide wholesale power to distribution co-ops through their own electric generation facilities or by purchasing power on behalf of the distribution members.
Indiana Electric Cooperatives, the statewide service association for electric cooperatives throughout Indiana — and the publisher of Indiana Connection — was incorporated in 1935 and was the first organization of its kind in the country.
The Seven Cooperative Principles
1 VOLUNTARY AND OPEN MEMBERSHIP
2 DEMOCRATIC MEMBER CONTROL
3 MEMBERS' ECONOMIC PARTICIPATION
4 AUTONOMY AND INDEPENDENCE
5 EDUCATION, TRAINING AND INFORMATION
6 COOPERATION AMONG COOPERATIVES
7 CONCERN FOR COMMUNITY
To learn more about how the Cooperative Principles guide the way we do business, visit bremc.com/about.