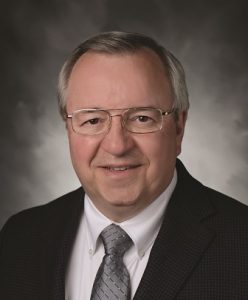 As we all deal with the new realities brought on by the coronavirus, I want to assure you that Clark County REMC is here to help you. We know that after a sufficient supply of food and water, electricity is your number one need, so keeping the power flowing is our number one priority.
We thought you might want to know some of the steps we have taken to keep your power flowing. We've closed our lobbies to prevent the spread of germs. Instead, we are encouraging members to use online and phone payment options, our night drop box, and the "good old" U.S. Postal Service to pay bills. Many of our employees are working from home, and we're practicing social distancing when we are in the office. If you call, the phones will be answered as always. We have separated our line crews from other employees and even from each other to limit possible spread of the virus. New routines are in place for contractors working on our system to keep them away from employees.
Our focus here is on doing our part to keep your life as normal as possible through this situation and beyond. Our management team and board of directors are in constant communication to fine-tune this plan. The cooperative way of doing business has brought us this far, and the cooperative way will help us through this crisis. Stay healthy. Stay home. We will get through this together.