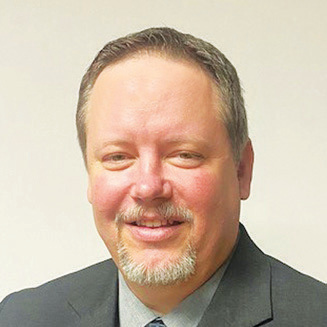 Welcome to this season of thankfulness and holiday spirit! For those of us at Jasper County REMC, it's also a busy time of projects, programs and educational opportunities.
What I'm thankful for
I am thankful for our team at Jasper County REMC. That team includes a seven-member board of directors who oversee the financial health of our cooperative and make many other decisions about our business. The board members are hardworking individuals who continue to learn about the industry by attending classes on a variety of cooperative topics. That commitment to staying abreast of the latest trends in an ever-changing industry is critical to successfully tackling new challenges as they come our way.
Your REMC continues to offer two very vital services – electricity and fiber internet. It takes a coordinated effort between all of our departments to get the job done. I am thankful for the diverse skillsets of our electrical and fiber employees. Our team continues to push forward even as we still experience supply chain issues for both of these services.
What's keeping us busy
Did you know that Jasper County REMC serves around 8,600 members over 1,200 miles of electric lines? I point this out, because just as when our co-op was founded in 1938, Connect-Internet by Jasper County REMC is serving a little over 200 members on our fiber and fixed wireless network. We have been in an engineering phase recently and will be building to more members in the near future. I predict in the years to come, we'll be providing many more people with our fiber service.
What it means to be 'content'
Now that I have noted some things I am thankful for and covered some Jasper County REMC business, let's focus on the holiday season. Last year at this time, I offered "gratitude" as another word for "thankfulness." This year, let's consider "contentment."
"Contentment is not the fulfillment of what you want, but the realization of how much you already have."
– UNKNOWN.
There is a lot of wisdom in that statement. Our world focuses on material gain. But if you're content, you're able to focus on what you're thankful for in your life. I have much to be thankful for, and spreading some positivity at this time of the year is one thing I enjoy.
I hope you enjoy the holiday season with your family and that you have a long list when you think about what you are thankful for this year. Happy Thanksgiving from all of us at Jasper County REMC!