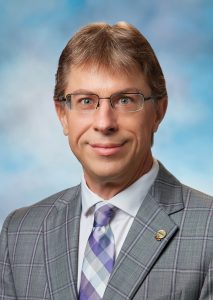 You are more than just a customer who purchases power from Kankakee Valley REMC.  You are also a member. As a member-consumer, you can help select who serves on your cooperative's board of directors. In addition to board members being member-consumers just like you, they are also accountable to the membership. When you vote in the director election each year, you are helping to shape the cooperative. The individuals you elect to the board are passionate about the cooperative and want to make a difference for their community. 
Cooperatives, like Kankakee Valley REMC, are democratic organizations controlled by their member-consumers. This means that every member-consumer has equal voting rights. No matter the size of your home, business or farm, or the amount of electricity you consume, you get one vote and have equal representation in the cooperative.
A voting packet will be mailed to you in early August and will include:
A paper ballot that can be completed and mailed in. Mail-in ballots must be received by our third-party election management company by Sept. 4. 
A unique ID and election passcode for secure online voting.
A registration card for admittance into the annual meeting to be held on Sept. 10 at the Porter County Expo Center.
Biographies on member-consumers running for the board of directors positions. 
Official notice of the annual meeting.
Election results will be announced on Sept. 10 during the virtual business meeting that will begin at 7:30 p.m. A link to the business meeting will be available on the cooperative homepage at kvremc.com.
The member-consumers serving as your board of directors are given this privilege because of your vote. I encourage you to let your voice be heard by exercising your right to vote.