Members of Heartland REMC will cast their votes for three directors at this year's meeting.
Results of the balloting will be announced at the end of the business meeting.
Directors serve three-year terms. Biographical information on each of the candidates follows.
Joh Smith | District 3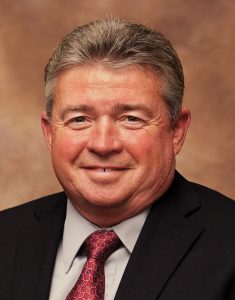 Joh Smith and his wife live in Warren and have two grown children and eight grandchildren. Smith was in the banking industry for 23 years and is currently employed full-time as a farmer, involved in both livestock and grain.
Smith is a past president of the Heartland REMC Board of Directors. He has earned the Credentialed Cooperative Director Certificate and the Board Leadership Certificate from the National Rural Electric Cooperative Association. He holds an associate degree in accounting from Huntington University, a Bachelor of Science in Business Administration from Marion College and graduated from the Graduate School of Banking in Madison, Wisconsin. He has been a member of the REMC since 1988.
He currently serves on the Huntington County FSA County Committee as chairperson. In the past, he has served as the treasurer of Junior Achievement of Wells County, on the audit committee for Huntington County United Way and is currently a member of the Solid Rock Church Warren, where he has served on the church audit committee.
"It is my goal to continue to implement and govern sound financial policies that will promote quality service and dependable electricity for Heartland REMC members into the future."
---
Alan Schlagenhaug | District 11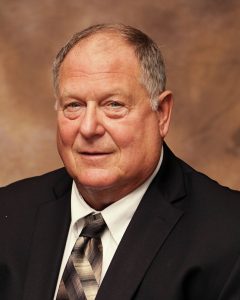 Alan Schlagenhauf and his wife live in Bluffton and have three grown children and six grandchildren. Schlagenhauf is a longtime resident of Wells County and has been a farmer in the area for over 50 years. He served six years with the Indiana
National Guard.
Schlagenhauf has been an REMC director since 1985 and served as treasurer for several years during that time. He is currently representing Heartland REMC on Wabash Valley Power Alliance's Board of Directors. During his time as an REMC director, Schlagenhauf earned the Credentialed Cooperative Director Certificate. He is also a member of the American Legion.
"As Heartland REMC directors, it is our job to work together as a board to provide great service at the lowest possible price for our members."  
---
Doug Wilcox | District 31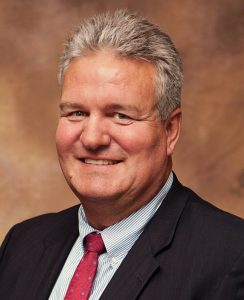 Doug Wilcox is a lifelong resident of Wabash County. He and his wife, Amy, have two adult children. He works as a vice president/senior commercial loan officer with First Farmers Bank and Trust at the Huntington and Wabash locations. Wilcox serves on the Wabash County 4-H Auction Committee and the Agricultural Committee of the Indiana Bankers Association. He and Amy have been members of what is now known as Heartland REMC for 28 years.
"As a member of the board of directors, I believe I have contributed to providing reliable service and have worked to make the fiber optic project a reality."