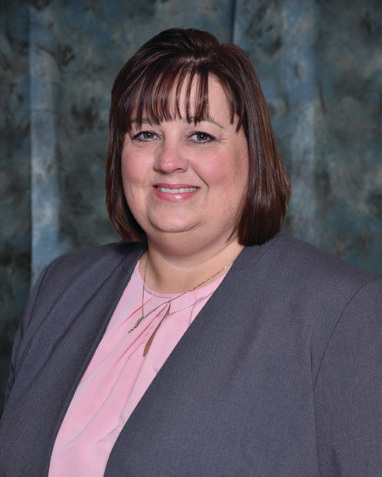 Thanksgiving is a time to show appreciation and give thanks, but as employees of Henry County REMC, we strive to show you our gratitude year-round through the services we offer. Do you know all the benefits we're proud to provide you simply for being a member of Henry County REMC?
REBATES
Make your home or business more comfortable and energy efficient with rebates for upgrades on new construction, including lighting, variable-frequency drives, air- and ground-source heat pumps, pool pumps and more. Visit hcremc.com/rebates to learn more.
PAYMENT OPTIONS
We meet you where you are by providing multiple ways to pay your bill, allowing you to choose the best option for your lifestyle. Henry County REMC offers our SmartHub app or portal on our website to access your account. This includes the ability to set up auto pay to have your bill automatically drafted from your bank account and credit or debit card. Other payment options include calling our secure pay line at 800-248-8413, stopping in the office, paying at the drive-thru window, dropping your payment in the night deposit box, or mailing your payment to our office.
SMARTHUB
Using the SmartHub app, you're able to view your monthly, daily, and hourly electric use; alert us to an outage and follow our restoration efforts; update your account information; sign up for notifications regarding your bill, use, outages and more; and, of course, pay your electric bill.
OUTAGE ALERTS
You can set up text or email alerts through SmartHub to let you know when there's an outage and when power is restored. For larger outages, we post updates on our Facebook and Twitter pages, and you can view our outage map at any time at hcremc.com.
CASH BACK
Built by the community we serve; we give our excess margins back to our members. When Henry County REMC is in a financial position to do so, our members receive a refund check, representing the prorated amount between the actual cost of service and the margin for a given year. This cash back to our members totals millions since the mid-1990s, a sign of the cooperative's financial strength and stability.
GIVING BACK
Henry County REMC is built on the pillar of concern for community, so we make sure we're doing all we can to assist with the quality of life of those around us. We focus on local nonprofits that enact change locally through Operation Round Up, and we want to make sure we're supporting our local communities. We also provide multiple youth programs — such as the Indiana Youth Tour to Washington, D.C.; Camp Kilowatt; and area scholarship funding — to help strengthen the next generation.
CUSTOMER SERVICE
When you call our office during business hours, you'll be greeted by courteous and knowledgeable member service representatives. You may be routed to a call center during extremely busy periods and after hours, but if requested, we will follow up with you during our normal working hours.
REPRESENTATION
Your board of directors is composed of Henry County REMC members like you. They're elected by you — one member, one vote. It's the governing body that steers our direction when it comes to electric rates, capital credit payments and reliability investments, as well as setting policies and goals. The employees at Henry County REMC are THANKFUL for you the members, our team is proud to provide excellent service for you. Happy Thanksgiving from the HCREMC team.