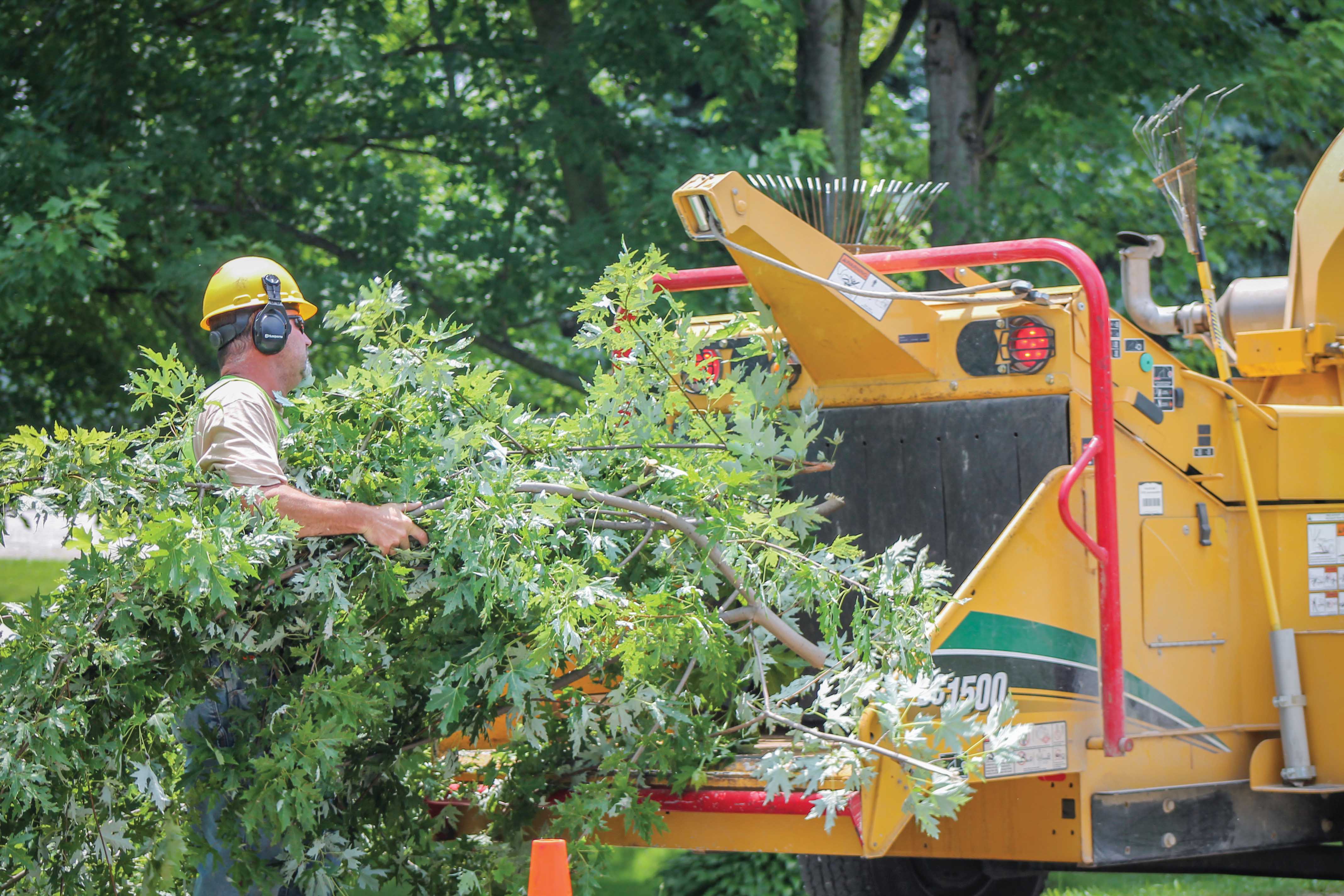 National Work Zone Awareness Week is April 20-24. Steuben County REMC reminds motorists to be careful around those whose jobs put them along the roadsides. But not all work zones are for road repair. Utility crews also toil along the roadsides to build, repair and maintain electric power lines. Sometimes, crews can be around the next corner or just over the hill — day or night.
When motorists see the orange diamond-shaped work zone warning signs, they should slow down and prepare for the zone ahead. Motorists should also take note that Indiana's "slow down, move over" law isn't just for emergency vehicles like police stopped on the roadside. Utility work crews — with flashing amber lights — are also protected by the law.
When an emergency vehicle is stopped on two- or four-lane roadways with emergency lights flashing, Indiana law requires motorists to approach cautiously and change lanes away from the emergency vehicle if they can do so safely. If not, they should reduce their speed to 10 mph under the posted speed limit and proceed with caution. The Indiana State Police recommends motorists should not stop in the roadway; this may cause a chain reaction rear-end collision with other vehicles.
Emergency vehicles protected by the law include police vehicles, ambulances, fire trucks and rescue equipment, highway incident-response vehicles, highway maintenance vehicles, utility service vehicles and vehicle recovery equipment (tow trucks).
Violating the law can result in a fine and a suspended license if you cause damage to emergency equipment, or injury or death to an emergency worker. Steeper penalties, including jail time, are enforced for infractions within highway work zones.