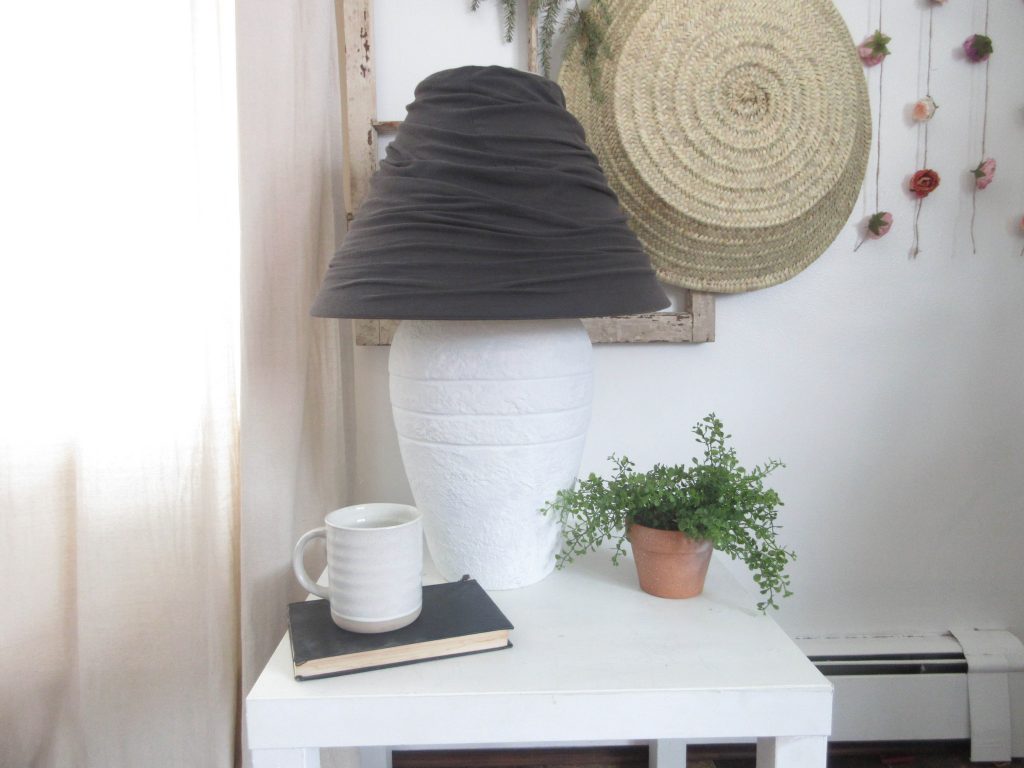 Editor's note: This month we introduce an occasional column featuring easy-to-make projects for your home. The projects appear courtesy of Plain & Simple, a bi-monthly Amish craft and décor magazine published in Shipshewana, Indiana. Plain & Simple features craft-making instructions, quilt patterns, gardening information and recipes.
By Marlene Fry
Turn an old lamp (perhaps a flea market find?) into an eye-catching accent piece. All you need are a few supplies you probably already have on hand.
Supplies needed
Old lamp and conical-shaped lampshade (Choose a shade shape that is similar to what is shown in the photo.)
Masking tape
White chalk paint
Paint brush
Old black T-shirt (size will depend on the size of the lampshade)
Sewing machine
Instructions
Remove shade from lamp and tape off light bulb base.
Using chalk paint, paint the entire lamp base with a paint brush.
While the paint is drying, cut off the arms of the T-shirt.
Turn the shirt inside out and sew the armholes so only a small seam remains.
Turn the shirt right side out and slip the shirt over the shade. Adjust the folds until it has a nice consistent look all around the shade. The T-shirt should only cover the OUTSIDE of the lampshade. Placing any part of the T-shirt INSIDE the lampshade could result in a fire.
When the base is dry, reattach the shade.
Tip: Use an LED lightbulb in your lamp. You'll use less electricity and since an LED doesn't produce the heat that other bulbs do, there's less risk of combustion or burnt fingers. 
To learn more about Plain & Simple magazine, and to find out how to subscribe, call 260-768-7651 or email plainsimple2017@gmail.com. Visit the magazine's website at www.plainsimplemag.com.