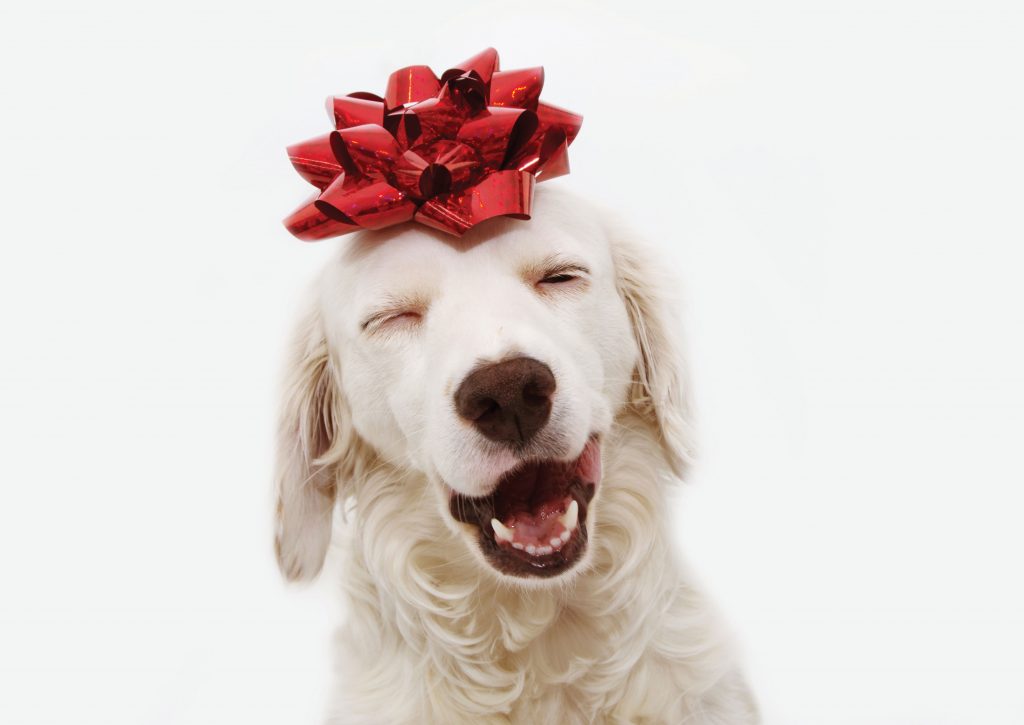 On Christmas morning, will the family members peeking out from piles of wrapping paper and ribbons have nary a gift to unwrap? Make sure Fido and Fluffy get to join in the Christmas revelry with some special presents of their own. They'll thank you later.
Here are some items that will help ease your pet's anxiety and boredom, and encourage better hydration and more curiosity. They can be found at your area pet supply stores or online at Amazon.com or individual websites.
Drinking Fountain 
Make sure your cat stays hydrated and out of your hair at the kitchen sink or bathroom vanity by providing a supply of clean running water. The free-falling stream entices pets to drink more and helps prevent urinary and kidney diseases through increased hydration.
The fountains come in various sizes. They use a quiet, small electric pump to provide a continuous stream of filtered water.
Stay with durable and easy-to-clean fountains made of porcelain or stainless steel. Also look to ones that have as few parts as possible to cut down on the chore of taking it all apart and cleaning it that is recommended once or twice a week. Also, you might want to compare the cost of the replacement pump filters and/or carbon/charcoal filters that are required.
Interactive treat dispensing toys 
Billed as "boredom busters," these toys, such as Planet Dog Snoops and Nooks, are filled with your pet's favorite kibbles or treats. A pop neck comes out for easy filling, and then pushes in to give your dog hours of entertainment as it tries to figure out how to get the treat inside.
Interactive slow feeding mat 
If your dog or cat has issues with separation anxiety or boredom, feeding and/or licking mats, such as the AWOOF Pet Snuffle Mat or Lickimat Classic Slow Feeders, encourage natural foraging skills for cats and dogs and can help relieve stress.
The Snuffle Mat allows your dog to find snacks or small toys hidden in the mat. It helps train your dog's smell and consume your dog's energy, and promotes weight loss. Keep your dog occupied and avoid your dog being bored and engaged in destructive behavior.
The LickiMat allows you to spread your pet's favorite treat, like yogurt, peanut butter and the like, into its waffled textures. Your pet will be calmed and soothed as it releases endorphins through licking up the treat.
Cat window bed 
Cats love to doze in the warm sunlight, especially on winter days, but as the sun moves through the sky, so do the sunny spots. The PETPAWJOY Cat Window Perch lets you attach the hammock right to the window, providing a full. Industrial strength suction cups hold up to an amazing 30 pounds.