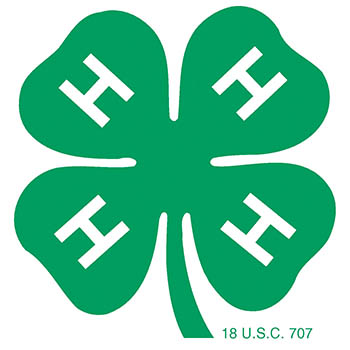 One of our community's most valuable assets is its investment in its youth. Specifically, our local 4-H programs.
Noble REMC is proud to support the program from the moment a child joins to the culmination of his/her work at the 4-H Fair.
It all begins during registration, which takes place from October to January.
Since 2016, Noble REMC has provided the opportunity for its members' young ones to join 4-H for free through a voucher program.
This has covered 861 registration fees, across multiple counties in our service territory, through a bill credit of the same amount.
That means that many children have had the opportunity to be involved with hands-on projects, including health, science, agriculture and civic engagement, in a positive environment that encourages leadership roles for its participants.
It's a great first step, but then we take it a bit further — we put the focus on those who are involved in the 4-H Electric program.
In June, we hosted a workshop at the co-op to help Noble County 4-H'ers learn more about our industry and ask any questions they may have about their electric projects in advance of showing them at the Noble County 4-H Fair.
It's our way to give back in the best way we know: by using our expertise to teach the next generation of electric industry leaders.
They tried on line worker gear and toured our garage, with a look at the utility trucks and equipment we use every day. Followed by some refreshments, 4-H'ers had the opportunity to show off their skills by being tasked to wire a light and fan with Play-Doh.
It wouldn't be long before we saw these same youth again.
Just a few weeks later, they presented their projects at the Noble County Community 4-H Fair, where Noble REMC employees, alongside our friends at LaGrange County REMC, acted as judges.
Seeing the amazing things they created — from a circuit board to a trouble light to even a lightsaber lamp — makes us proud to have such ingenuity in our community and made us excited to see how they'll continue to progress and contribute in the future.
In past years, we've acted as judges not just for Noble County 4-H, but also 4-H fairs in LaGrange and DeKalb counties, helping where and when we can to support youth across our service territory and in neighboring programs.
4-H has been one of the most steadfast programs for our rural community, and Noble REMC is proud to stand alongside them as they mold youth into the confident leaders of tomorrow.
It's another way we demonstrate our commitment to the community and its future — one four-leaf clover at a time.