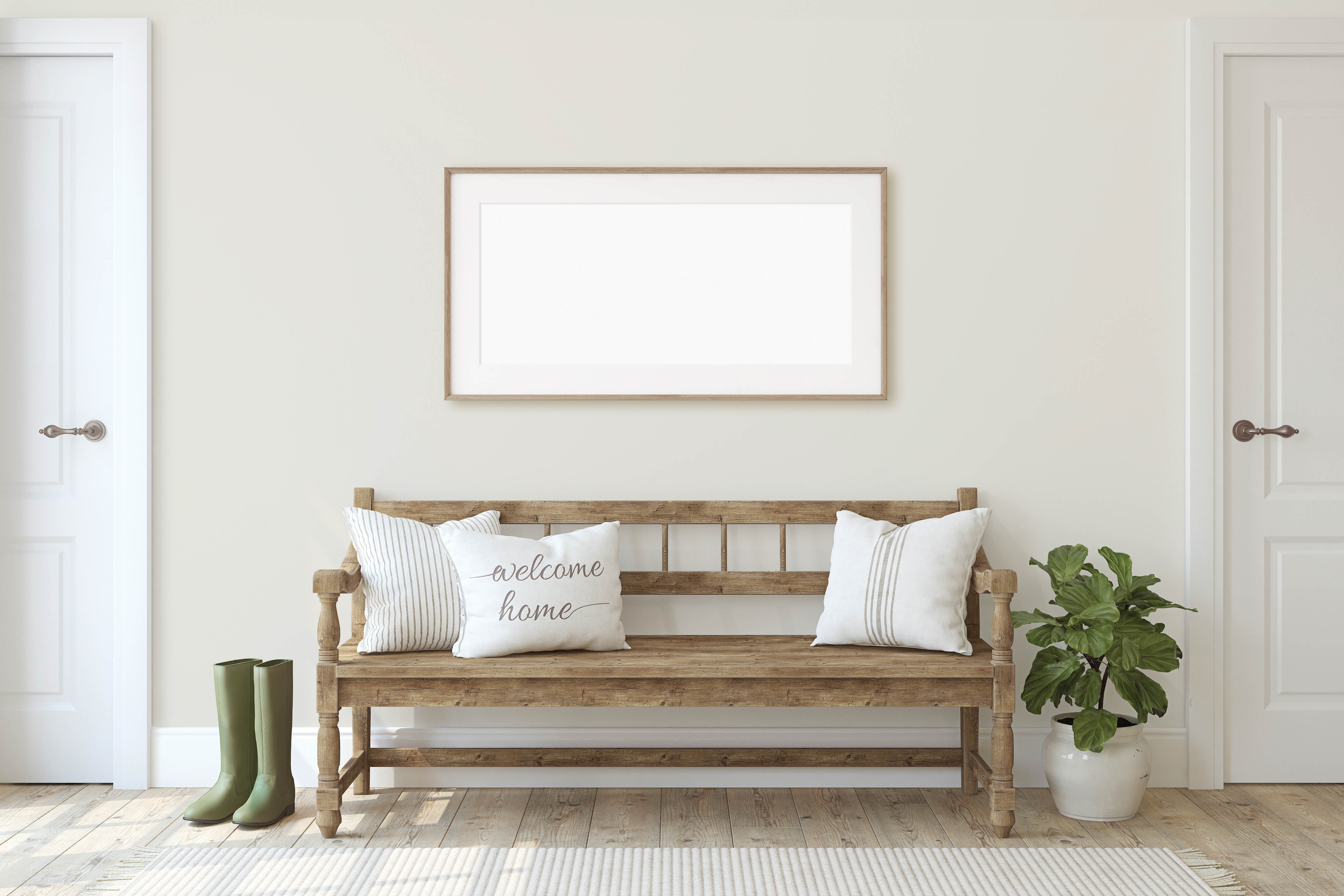 By Pat Sullivan
When selling your home, you want it to look its absolute best for potential buyers. Home staging highlights your home's most impressive assets. It can also greatly decrease the time a home sits on the market. Follow these suggestions for a cost-effective way to make a big impact.
De-Personalize: Staging helps buyers visualize the property as their own. If they're distracted by a wall of family photos, a refrigerator covered in magnets and kids' artwork, or tons of toiletries on a bathroom counter, they'll miss what's important. Take the personal stuff down and store it in bins with lids while your home is on the market. Replace wall hangings with neutral pieces so your walls aren't completely bare. In the bathroom, stow personal items in small bins so you can quickly hide them under the sink or in a linen closet, keeping counters clutter free. Small decorative fabric totes corral items neatly on open shelving.
Declutter: Clutter takes up space, and space is what sells. De-personalizing often takes care of some of the clutter but look around and see what else isn't needed on a daily basis. Don't stash everything in closets, because buyers will look there to see if your home has enough storage space for their belongings. So, it's a good time to start filling more bins or large sealable storage bags with extra clothing and outerwear that's out of season. Collectibles and knickknacks should be put away as well, so stock up on packing boxes, paper and tape. 
Clean Up: A clean home suggests to buyers that the current occupants took good care of it. Make sure every area of the house is free of dust, dirt, and soap scum. Have plenty of cleaning supplies on hand to tackle the highly visible areas like countertops, bathrooms, sinks, and windows, as well as more hidden areas like refrigerator shelves. Try Mr. Clean eraser pads to remove scuffs from walls. Get some new reusable or disposable mop heads or Swiffer WetJets to keep kitchen floors shining. Dusters on extendable poles make it easy to tackle dust and cobwebs on baseboards, ceiling fans, and wall corners. Buyers also judge your home's cleanliness with their noses. Keep that "freshly cleaned" vibe going by discreetly placing plug-in style or solid air fresheners around the house. Or attach an air freshening pad to your furnace filter for a fresh scent throughout.   
Touch up and refresh: Once you've de-personalized, decluttered, and cleaned, you'll probably notice areas that could use a little extra help. Nail holes that weren't reused will need some light spackling and touch-up paint. Speaking of paint, it's best to neutralize brightly colored walls, another distraction to buyers. Paint is one of the most noticeable and cost-effective ways to freshen up a space. 
Small fixes like a fresh bead of bathtub caulk, updated cabinet knobs, or new light switch plates quickly give a more modern appearance. Add more light with brighter LEDs. And remember, a buyer's first impression begins at the curb and front door. In the winter, make sure walkways are free of snow and ice. Your lawn and landscaping should look tidy and healthy the rest of the year. New mulch and pots of annuals do wonders for curb appeal, not to mention a modern doorknob on a freshly painted, great looking front door.
Visit your local Do it Best store or doitbest.com for thousands of the best home improvement products, including storage, cleaning, and touch up supplies for home staging. 
---
PAT SULLIVAN is the owner of Sullivan Hardware & Garden stores in Indianapolis and is a member-owner of Do it Best Corp., a Fort Wayne-based cooperative of thousands of hardware stores, home centers and lumberyards throughout the US and around the world.
This article is for informational purposes only. Indiana Connection and Do it Best Corp. assume no liability for the accuracy or completeness of the information contained herein, or for injuries, property damage, or the outcome of any project.