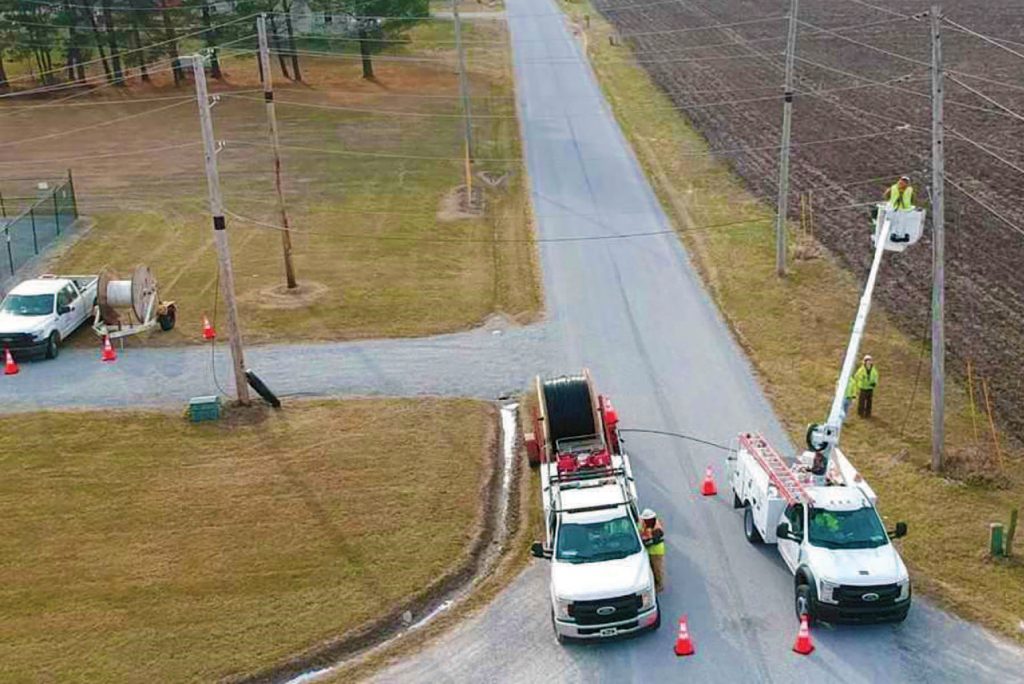 In the 1930s, our members asked for electricity, and the REMC answered the call.
Now, you have asked for high-speed internet. Once again, Heartland REMC is answering the call. Fiber cables are going up!
The first main line fiber cables were attached to the poles just before the holidays in December.
This is the start of the 3-5 year build timeline. By 2025 if not sooner, all Heartland REMC members will have access to high-speed internet.
The Heartland REMC service territory has been divided into 15 zones. Each zone will receive internet based on demand. The more pre-registrations we receive from within a zone, the faster that area will receive internet.
Pre-registration is not a commitment to take service, it just lets our partner, TWN Communications, know you are interested.
The zone that was started at the end of 2019 and where the first lines are going up is the Lafayette zone. This zone had the most pre-registrations.
To see a zone map and the percentage of sign ups in each zone, please visit www.heartlandtwn.com and click on "Zones" at the top.
For more information, or to pre-register for service, go online at www.heartlandtwn.com or call TWN Communications at 833-727-5563.