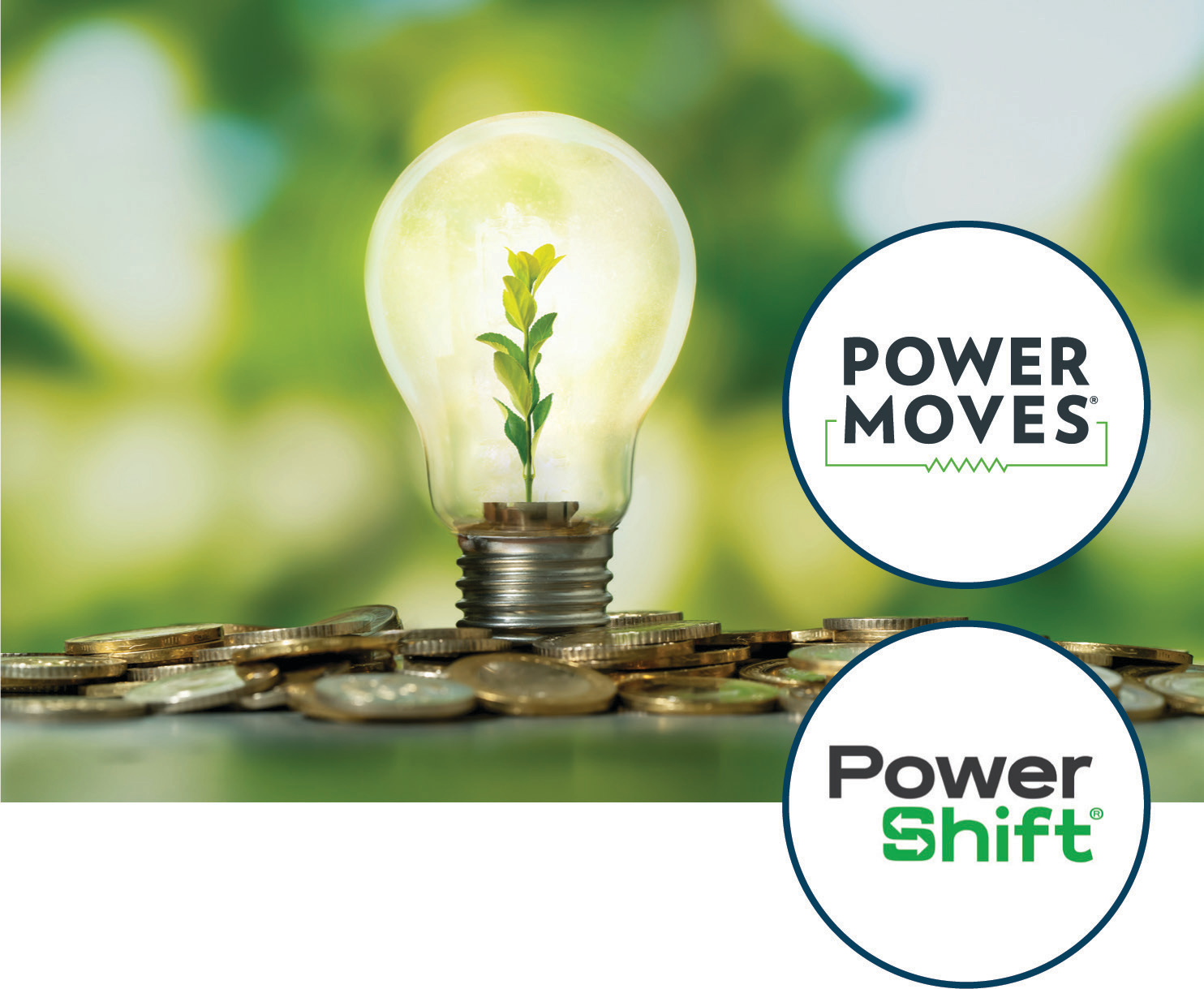 Our PowerMoves® programs offer our membership rebates, tips and information on many energy efficiency topics. Visit powermoves.com to learn more about these helpful technologies.
$50 WI-FI THERMOSTAT REBATE
When everybody's using electricity during the hottest days of the year, power costs can go up and that can eventually cause higher costs for everyone. When you enroll in the PowerShift® Wi-Fi Thermostat Program, you agree to allow brief, small adjustments to your residential thermostat during times of peak electric demand.
You'll receive a $50 bill credit when you enroll in the PowerShift Wi-Fi Thermostat Program, and $25 at the end of the summer for participating. Hidden #34518002. Fill out the PowerMoves rebate application for another $45, in the form of a bill credit, when you purchase a qualifying Wi-Fi thermostat. You'll help preserve natural resources, delay the need for new power plants, and keep electric costs lower for everyone.
POOL PUMP REBATE
ENERGY STAR®, an organization that certifies energy-efficient devices and appliances, reports that a variable-speed pool pump can use up to 65 percent less energy than standard pool pumps and save up to $450 annually in energy costs. If your pool pump is over 10 years old or isn't working so great, you could get a $250 rebate on a new one installed by Dec. 31, 2023.
CO-OP SOLAR PROGRAM
If you want to support solar energy but you don't want to do any construction or capital outlay of funds, we have a program for you. We can add a few cents to your monthly bill and that money will go directly toward supporting solar energy at a commercial level. Maybe just your pennies alone won't help a lot, but when a lot of people contribute a few cents, big things can happen!
ELECTRIC VEHICLES (EV)
Major research and data have gone into the tools on the PowerMoves website. There are videos, myth busters, and even a tool that shows you the details and costs of most models. If you are not a number cruncher, but you'd like to know the numbers, try out the mileage and fuel cost comparison calculator. If you are considering an EV, this website will give you an excellent education before you start shopping!