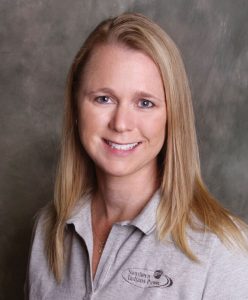 Ginger Stephens has been employed at the co-op for 14 years. She was hired July 12, 2006, as member service coordinator.
Her duties have included telephone receptionist and overseeing the cooperative's local pages in Indiana Connection and website, as well as coordinating member information meetings. Stephens was a part of the CSR team before transitioning earlier this year to her current position of engineering and operations assistant. In her current position she assists members and the engineering and operations team with all aspects of new services.
Stephens and her family live in Tell City. She and her husband, Lance, have three children: Emili, Samantha and Jake. Family time is very important to her.