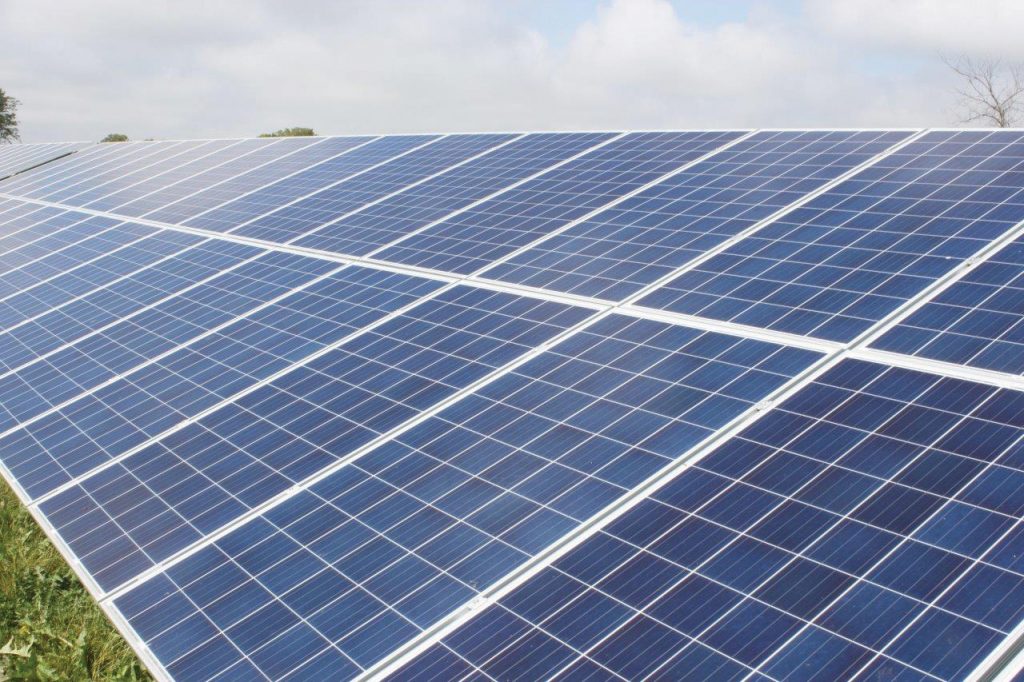 Hoosier Energy's solar program consists of 101 megawatt (MW) solar arrays placed along highly visible roadways across member service territories.
Collectively, the solar sites will provide approximately 2 million kilowatt-hours (kWh) of energy annually for the 300,000 consumers served by Hoosier Energy's 18-member distribution cooperatives.
Southern Indiana Power is pleased to be a part of the Hoosier Energy My Solar Program.
My Solar provides electricity through solar energy without any installation on your home or business. Members have access to easy, affordable solar power no matter where they live.
Rather than installing these solar panels on your home or business, Southern Indiana Power will keep and maintain your panels at one of our solar arrays. Participating members will receive an energy credit on their monthly electric bill of .00934 cents per kWh generated. Each panel will generate 450-500 kWhs annually.
What are the benefits of the program?
NO MAINTENANCE
Our remote solar arrays require no roof installation, providing you with a hassle-free way to access solar energy.
LOW COST
My Solar provides an inexpensive option for investing in renewable energy, while the upfront and ongoing costs of home installations remain high.
The My Solar program gives you access to green power without the hassle of financing, roof improvements, shading issues, insurance, permitting, system maintenance, and any other issues that have kept you from installing solar panels on your property.
Here's how it works
Members agree to a 10-year plan with an upfront cost of $500/panel. Each month the output of the panel(s) is then deducted off your electric bill. One panel produces approximately 40 kWh per month. Members can lease up to 12 panels.
Energy generated from the panels will be shown as a line item credit on your monthly bill.
For more information, go to www.www.sinpwr.com.