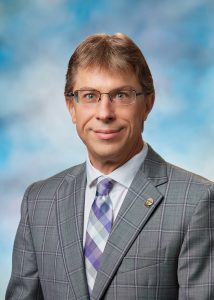 You would be concerned if you flipped on the light switch but remained in the dark. Having that light come on, of course, is our business. A variety of power resources are used to generate the electricity that turns those light on-all in an ongoing effort to make sure you have affordable, stable rates.
We at Kankakee Valley REMC are part of a 23-member electric cooperative network that collectively owns and receives its electricity from Wabash Valley Power Alliance (WVPA) in Indianapolis. By working with such a large network serving nearly 320,000 families, farms, and businesses across Indiana, Illinois, and Missouri, we can collaborate effectively to provide safe, reliable electricity at affordable prices. We do this with WVPA by designing an energy portfolio that increasingly utilizes a variety of fuel resources* to generate electricity. This safeguards against price volatility from any single fuel resource, which in turn helps keep your rates stable.
Over the last decade, developments in technology have made alternative energy resources and natural gas more cost competitive than ever before. Alternative energy resources in WVPA's energy portfolio include wind energy, solar, hydropower, and methane gas captured at 15 landfills throughout Indiana and Illinois. Just two years ago, WVPA produced approximately 57 percent of its electricity from coal – significantly lower than the state average. By the end of 2020, that number will drop to about 33 percent, as WVPA incorporates more carbon-neutral sources into the supply mix – primarily, in the form of utility-scale solar arrays. By the end of 2023, Wabash Valley Power Alliance will have just over 200 megawatts (MW) of energy from the Speedway solar site in Shelby County, Indiana. WVPA also will purchase the electricity produced from two 99-MW solar sites in Illinois; the renewable energy credits (RECs) from those projects will be sold separately by the solar developer.
Continued technological improvements along with abundant natural gas means that WVPA's energy portfolio will continue to be comprised of a variety of resources. It's all part of the work that goes in to serving you, and all of our member-consumers, to ensure that you have safe, reliable, responsibly-sourced, affordable electricity as soon as you flip on that light switch. We make it our business to ensure that you can do yours.
*Wabash Valley Power Alliance supports renewable energy by owning landfill gas generation and purchasing the output of wind farms and biogas generators. Wabash Valley Power Alliance sells, separately, the environmental attributes associated with this generation to its member-consumers and third parties, and therefore does not claim the generation as renewable within our own supply portfolio.