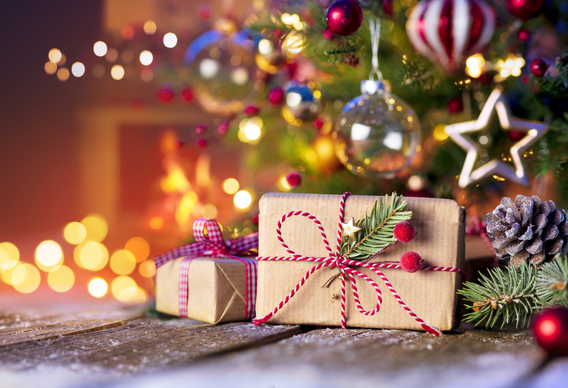 As your family puts up a tree or hangs the stockings this holiday season, start a new tradition. Put safety at the top of your list.
Too often, the twinkling lights people see are on the top of a fire truck or ambulance — the result of holiday accidents that could have been prevented.
According to the United States Fire Administration, Christmas trees start an average of 260 house fires each season, resulting in more than $16 million in property damage. Another 150 house fires are sparked by holiday lights and decorative lighting, costing $8.9 million in damage. Typically, all of these fires are more severe and damaging, resulting in twice the injuries and five times the fatalities per blaze compared to average winter home fires.
But safety steps don't end with bright decorations. Gifts trigger injuries, too. Toys that are not used as intended or used without proper supervision lead to avoidable accidents. Electrical shocks, burns or injuries from sharp, pointed, or moving parts are to blame for many of these injuries according to the Consumer Product Safety Commission.
When it comes time to deck your halls, take these precautions to ensure your safety and the safety of your family and holiday guests:
Trees
Real or artificial, short or tall, Christmas trees are often the culprit for danger. Incorporate these safety guidelines in your decorating routine:
Make sure an artificial tree is labeled "fire resistant." Be aware that "fire resistant" does not mean "fireproof."
Make sure a live tree is fresh and green. Dry, brittle limbs and shedding needles are a breeding ground for sparks. Water a live tree regularly to prevent it from drying.
Place any type of tree away from heat sources such as fireplaces, vents and radiators.
Lights
Festive lights give homes a magical glow both inside and out. When decorating this season, a few simple safety tips can keep your spirits bright. Here are a few: