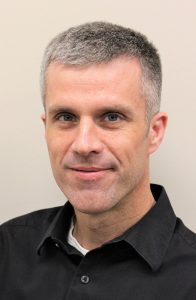 It takes a village.
While you've probably seen our lineworkers out on a job site or spoken to our energy advisor during an audit, there are many behind the scenes at LaGrange County REMC who also labor tirelessly to help keep the lights on. However, they do so with little or no public recognition or acknowledgement. While some employees can do their job out in the open, there is also a lot taking place in our office.
Promoting a culture of safety
The operations and engineering departments ensure that the overall system is well maintained. These teams are responsible for planning ahead for future needs and continually monitoring existing equipment and resources. Since working with electricity is an inherently dangerous task, helping to foster a culture of safety for all workers is a major priority.
Calling for energy efficiency
Customer service representatives answer calls about billing and energy use, as well as general questions about community resources. They work with members to identify high use periods and discuss ways to save on the monthly bill. They are responsible for ensuring that you are treated with care, and it all starts at the time you sign up for membership.
Communicating our message
Our communications and marketing team promotes important messages through our various channels to make sure you stay in the know. This department is also responsible for the co-op's annual meeting and special outreach to community organizations, including schools, nonprofits and emergency personnel.
Delivering on investment
The finance department is, as you could guess, responsible for the financial well-being of LaGrange County REMC. It includes billing, collections and overseeing any loans the co-op has received. While we operate differently than investor-owned utilities, we are still a business and have typical expenses that need to be paid, including electric power, equipment, new technology and upgrades to our infrastructure.
Coaching the team
As chief executive officer, I get to play a role similar to the head coach of a team, ensuring that all the players (employees) know their roles and perform them at a high level. I help to recruit and retain talent, which ultimately makes our co-op successful as a team, and work with our board of directors to plan out the future goals of the cooperative.
Staying in sync
Many different people and departments work closely together to serve you because you, the member, are at the heart of everything we do. Unlike other types of businesses, as a cooperative, our concern for community is one principle that sets us apart. From supporting our local schools and 4-H to attracting new jobs and industry through our economic development efforts, we stand as a driving force in our community.
The electricity we provide literally powers our communities, and it takes every person in the co-op to deliver on this promise.