Home to Indiana's oldest continuously running county fair, Gibson County was named after John Gibson, an officer in the French and Indian War and the Revolutionary War. He was also secretary of the Indiana Territory and served as acting governor twice.
During the American Civil War, abolitionists in Gibson County helped enslaved African Americans find freedom in Canada through the Underground Railroad.
---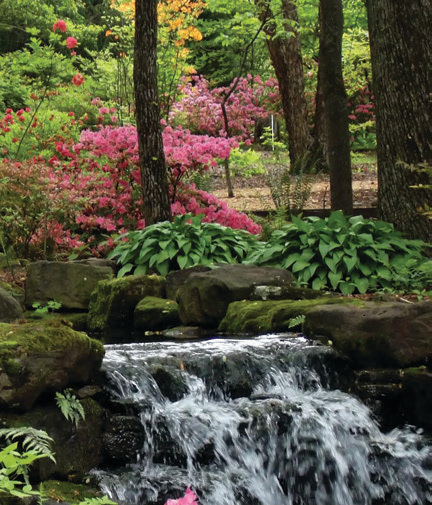 Blooming beauty
The Azalea Path Arboretum and Botanical Garden stretches 60 acres across Gibson and Pike counties. One of the largest azalea collections in the Midwest, more than 4,000 flowers bloom in these gardens each spring. The gardens' three miles of walking trails also feature a koi pond, waterfall, two spring-fed lakes, native Indiana trees and wood carvings.
---
Homegrown hall-of-famers
Edd Roush and Gil Hodges were two Gibson County natives who were inducted into the National Baseball Hall of Fame in 1962 and 2022, respectively, for their careers in Major League Baseball.
Born in Oakland City, Roush was a center fielder, and he led the Cincinnati Reds to win the 1919 World Series against the Chicago White Sox.
Hodges was a first baseman and played most of his career for the Brooklyn Dodgers, now known as the Los Angeles Dodgers. His hometown of Princeton named Gil Hodges Field, a baseball field where the Princeton Community High School team plays its home games, after him.
---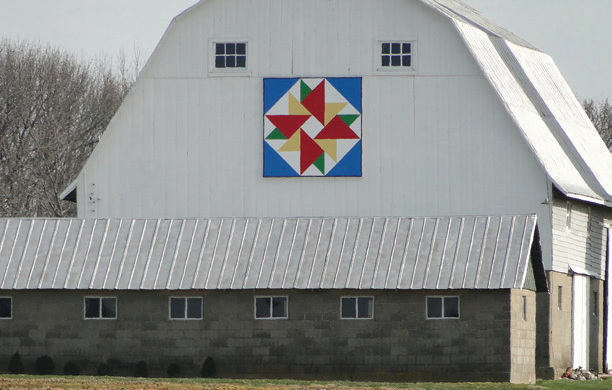 Barn-quilt country
Barn quilts are large wooden squares painted to resemble a quilt pattern. Indiana's largest barn-quilt trail features more than 225 hand-painted artworks throughout Gibson County.
Gibson's barn-quilt trail began in 2013 when quilter Paula Key painted nearly 100 barn quilts to celebrate the county's bicentennial. From a minimalist corn stalk in Princeton to abstract watermelon slices in Owensville, visitors can spot these colorful works on barns, buildings, homes and churches along a self-guided driving tour.
---
County Facts
Founded: 1813
Named for: John Gibson
Population: 33,011
County seat: Princeton
Indiana county number: 26