The second oldest county in Indiana, Clark County is located on the north bank of the Ohio River across from Louisville, Kentucky. It was named after General George Rogers Clark, who was the older brother of William Clark — one of the leaders of the Lewis and Clark Expedition. 
---
Days of family fun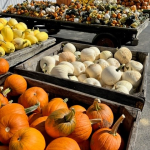 In Borden, the whole family can enjoy 700 acres of activities at Huber's Orchard & Winery. Visitors can shop for seasonal fruits and vegetables, muffin loaves and fresh apple cider at Huber's Farm Market, and at Huber's Family Farm Park, children are able to race pedal karts around a 1,000-foot track, dash down a mountain slide and find their way through a corn maze. 
---
Sweet treats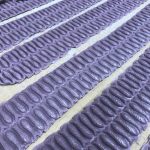 Since 1891, Schimpff's Confectionery has served Jeffersonville's downtown historic district as one of the oldest family-operated candy businesses in the United States. Schimpff's is best known for its "Cinnamon Red Hots," as well as fish-shaped hard candies and caramel-dipped marshmallows. While enjoying drinks from Schimpff's old-fashioned soda fountain, visitors can watch live candy-making demonstrations and tour the store's museum, which displays thousands of pieces of confection-themed memorabilia.
---
Old-world charm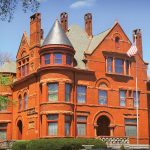 The Howard Steamboat Museum is a time capsule of the Victorian era. Built in 1894, the 22-room mansion was originally the home of Edmonds Howard – who carried on the legacy of his father, James Howard –operating their family's prestigious shipyard in Port Fulton. Through a guided tour, visitors learn about how steamboats delivered goods and entertainment across the country before railways gained popularity. The museum features much of the mansion's original furnishings and decor, such as its staircase, brass gasoliers and stained-glass windows.
---
County facts
Founded: 1801
Named For: General George Rogers Clark
Population: 121,000
County seat: Jeffersonville
Indiana county number: 10
— Nicole Thomas