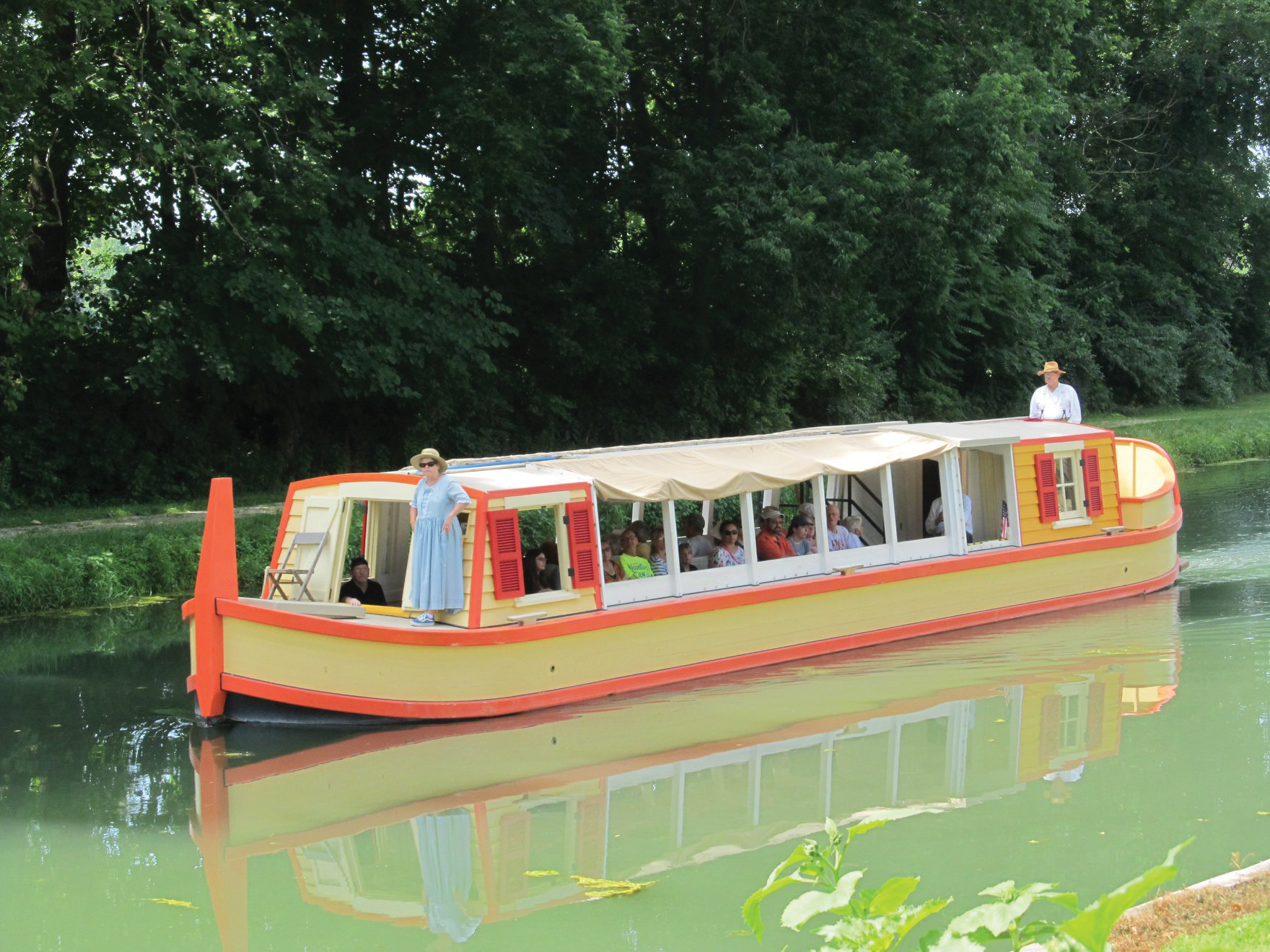 In the very year Carroll County was founded — 1828 — the Indiana General Assembly accepted a federal grant for a massive project that would impact the county's future, most notably its seat of Delphi, for the next 40 years. Its legacy remains a source of pride Delphi shares into present day.
The project was the Wabash and Erie Canal, the longest canal ever built in North America. The ambitious 468-mile artificial waterway linked the Great Lakes to the Ohio River. Though the canal didn't survive even a half century because of maintenance issues and the railroads, its memory and legacy are fondly featured in Delphi's city logo and an interactive museum that tells the canal story.
The Wabash and Erie Canal was actually four canal projects linked together: the Miami and Erie Canal from the Maumee River near Toledo, Ohio, to Junction, Ohio; the original Wabash and Erie Canal from Junction to Terre Haute, Indiana; the Cross Cut Canal from Terre Haute to Worthington, Indiana (Point Commerce); and the Central Canal from Worthington to Evansville, Indiana. From there, the Ohio River gave shippers access to the Gulf of Mexico. Construction began in Fort Wayne in 1832. Operation began in the summer of 1843.
Travel along the canal included both freight and passenger "packets." Packets were narrow shallow boats pulled by three horses, oxen, or a mixture of oxen and horses from a towpath alongside the canal. Within the first decade of operation, however, the canal's economic viability was in doubt. Travel was slow and quarters were tight for passengers. Maintenance was high as the canals constantly had to be dredged, and the banks and towpaths eroded. Those issues along with rapidly expanding railroads soon made the canal obsolete.
While use of the canal ceased in 1876, Delphi did not let the history of the engineering marvel fade. The Wabash & Erie Canal Interpretive Center opened in 2004 as the only museum designed to tell the whole story of the Wabash and Erie Canal's 44-year operational history.
The interpretive center is operated by the Wabash & Erie Canal Association, a community nonprofit organization dedicated to Indiana's canal heritage. The museum includes a 2.5-mile segment of the canal that has been rebuilt and reopened as a waterway and parallel towpath along with a miniature reservoir, aqueduct, lock, and gristmill, a pioneer village and more. The museum is usually open daily, and an admission fee is charged. (During the pandemic, please check its website, wabashanderiecanal.org, for
updates on reopening and operating hours.)
---
County Facts
Founded: 1828
Named for: Charles Carroll, a signer of the Declaration of Independence and a senator from Maryland. He was the last surviving founding father, dying at age 94 in 1832. 
Population: 20,127 (2018 estimate)
County seat: Delphi