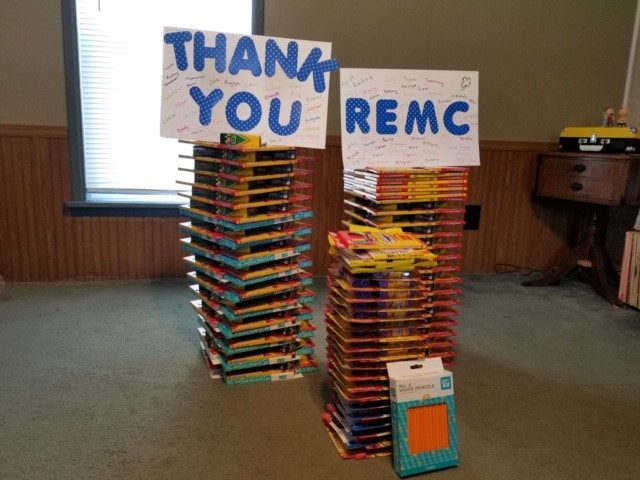 From our furry friends to our athletic little ones to new families, the most recent disbursement of LaGrange County REMC's Operation Round Up positively impacts a large number of members in our community.
We're grateful for the nearly 75% of LaGrange County REMC members who participate in the program, allowing their electric bills to be rounded up to the nearest dollar each month. This money is kept locally through community grants each quarter.
Organizations awarded funding from the July distribution of LaGrange County REMC's Operation Round Up, totaling more than $9,500, include:
Ark Animal Rescue & Adoption was awarded $525 to buy materials for the construction of three dog houses.
Clothes and Food Basket of LaGrange County received $5,000 to purchase groceries and other supplies for LaGrange County residents in need.
Little Laker League was granted $2,000 to help purchase sports equipment for around 200 Lakeland students.
Compassion Pregnancy Centers of Northeast Indiana received $2,000 to cover the cost of subscriptions to an online course for clients.
To be considered for the next cycle of disbursements, local nonprofit organizations are encouraged to fill out and return an application to the LaGrange County REMC office by Oct. 1.
Applications can be downloaded from the REMC website, lagrangeremc.com.