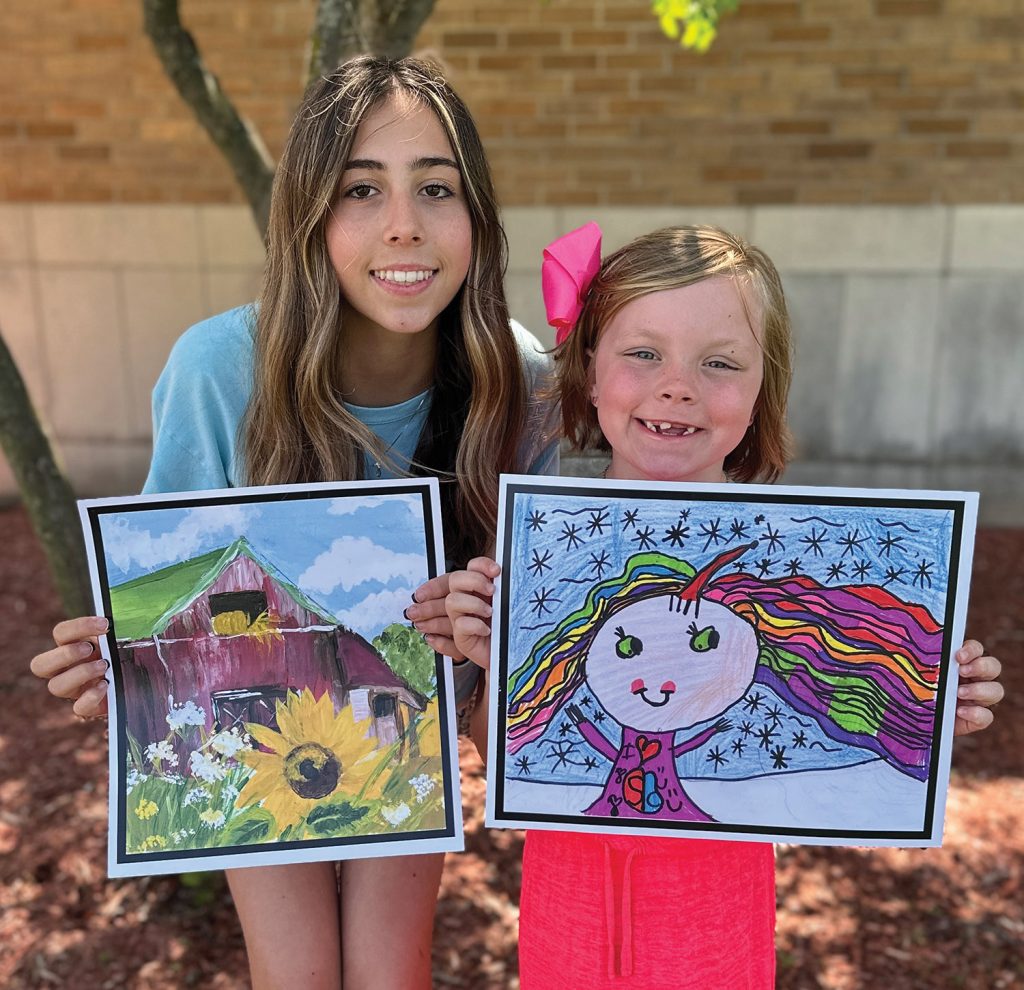 A round of applause to two South Central School students on receiving a top prize for their art.
Jenna Merli, an eighth grader, received first place for her grade level. Jenna's art will illustrate the month of August in the 2024 Cooperative Calendar of Student Art.
Also, Kinze Campbell, a first grader, received an honorable mention for her beautiful artwork. Her artwork will be published in a special section of the calendar.