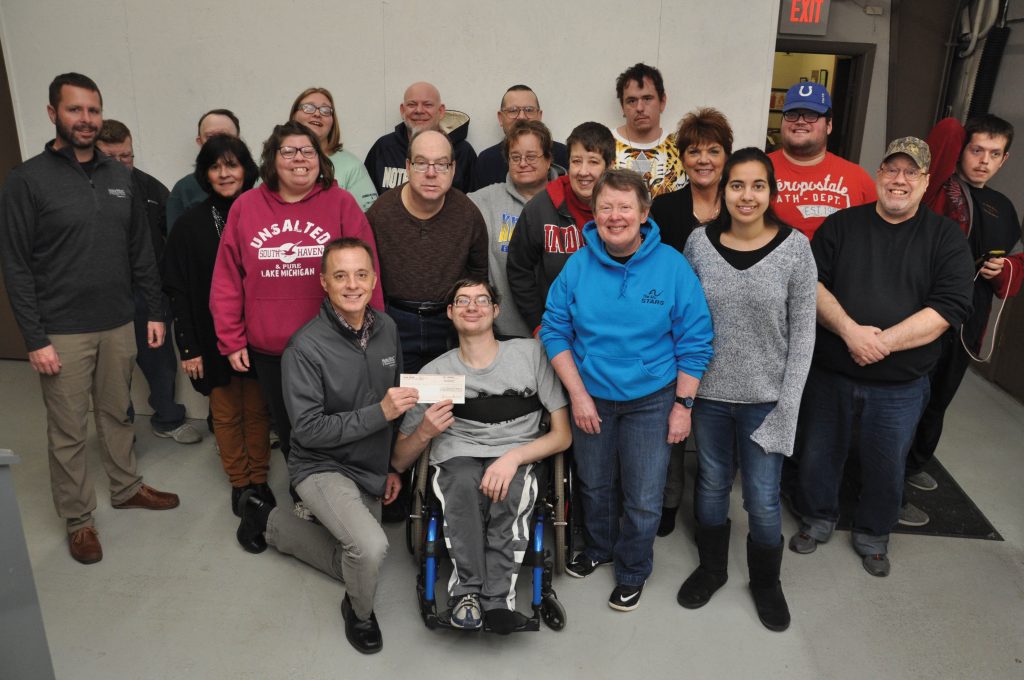 Community means everything to Noble REMC employees, especially since we live and work here side-by-side with you.
And a better representation couldn't be made than our recent recognition from our national organization, National Rural Electric Cooperative Association (NRECA).
Cooperatives from across the country were challenged to participate in at least five hours of community service over the course of a month.
Noble REMC earned the top spot out of the 164 electric co-ops that participated, giving back more than 2,000 hours to our community.
The prize?
The opportunity to give back even further with a $1,000 donation from NRECA to a local organization of our choice. Noble REMC chose to grant the funding to The Arc Noble County Foundations Inc., which promotes and supports the engagement of people with intellectual and developmental disabilities in the community.
"The Arc Noble County Foundations is very grateful for this donation. It is especially wonderful due to it being earned by volunteers from REMC. The donation will be used to help offset our general expenses generated by our volunteerism in the community. Individuals and staff members volunteer around Noble County, which includes preparing plastic to purchase benches for Augusta Hills Community and Recreation Center," said Kay Craig, executive director of The Arc Noble County Foundations. "So, it is fitting that REMC's volunteerism will help to support The Arc's volunteerism to connect individuals to their community and build not only job skills, but friendships."
Both organizations have worked closely in the past in giving back to the community, so this was an opportunity to continue to support The Arc's vital work for local residents, explained REMC Communications and Marketing Manager Kevin Dreibelbis.
"Giving back to the community that built us is a pillar of Noble REMC and its work," Dreibelbis said. "We don't serve our community for the recognition, but when we're able to double its impact by doing what we do every day, it's not a chance we're going to pass up. We thank NRECA for its contribution, and feel honored to be able to grant the funding to The Arc to continue its great service to Noble County and beyond."
It's a good day when we can give a little something extra by doing a little extra. Thank you to our employees who live in and care about our community.