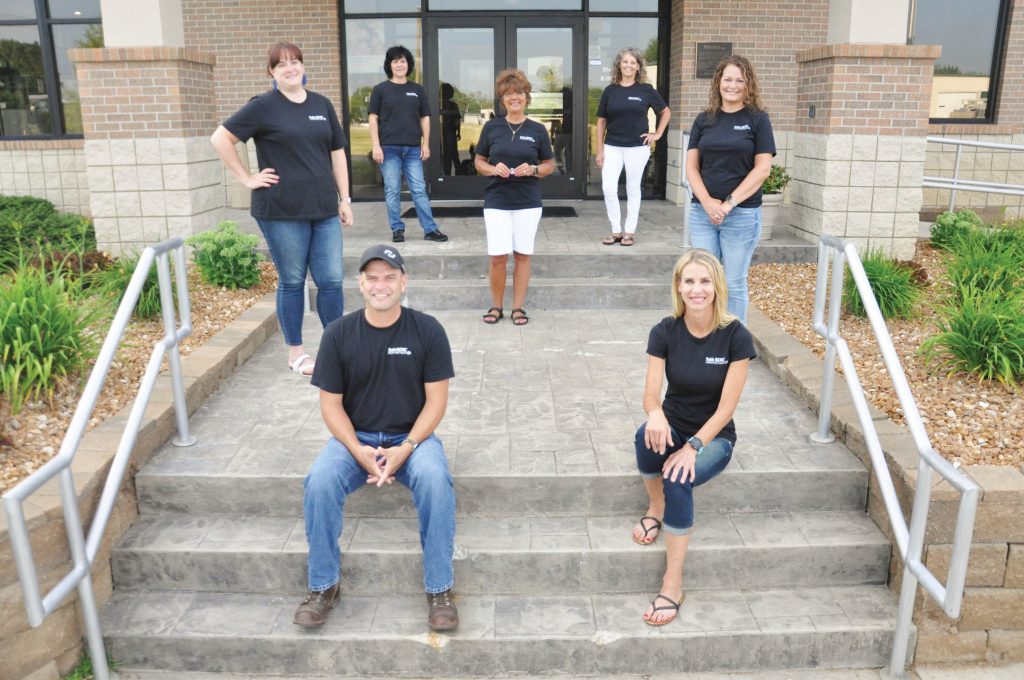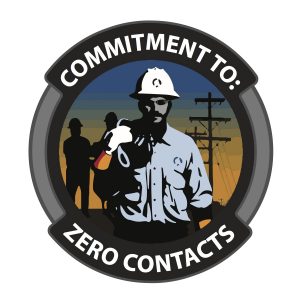 When you hear the title of our safety initiative, Commitment to Zero Contacts, you may envision our line workers out on site, up in the air in a bucket truck. But the program extends much further than that.
Last year, Noble REMC signed its pledge to the safety program created by the National Rural Electric Cooperative Association. It was implemented to provide ideas and resources co-ops may need to help eliminate serious injuries and fatalities due to electrical contact, as well as enhance co-op safety programs.
We enacted several programs for our operations department, including the use of the SAFE app, which reminds our employees to work safely by outlining the process of a project and its hazards before starting work.
Now, we're bringing that same focus inside the office, where safety is just as high of a priority.
Our member services department took the lead on a project that spans the entire co-op, by creating and distributing shirts with the Commitment to Zero Contacts logo displayed on the back to serve as a reminder of our priority.
To start the week off right, these shirts are worn by office employees each Monday to show our commitment and solidarity in supporting the safety of ourselves and our members. (The operations crew also received shirts, but are limited to when they can wear them due to personal protection equipment standards.)
The member services department also outlined some of the continuing goals of those who work inside, to strengthen our commitment to safety, including:
Be observant while out in the community,
Listen to members and report issues as soon as we are aware of them,
Drive safely and responsibly,
Speak up if we see unsafe practices, and
Communicate to members that we work as quickly and as safely as possible, especially during outages when power can't be restored instantaneously.
Safety has always been one of our guiding principles. In fact, it's outlined in our mission statement: "Noble REMC: Where safety is the standard and members are the priority."
This initiative is just another step in keeping our promise to our members and our community.