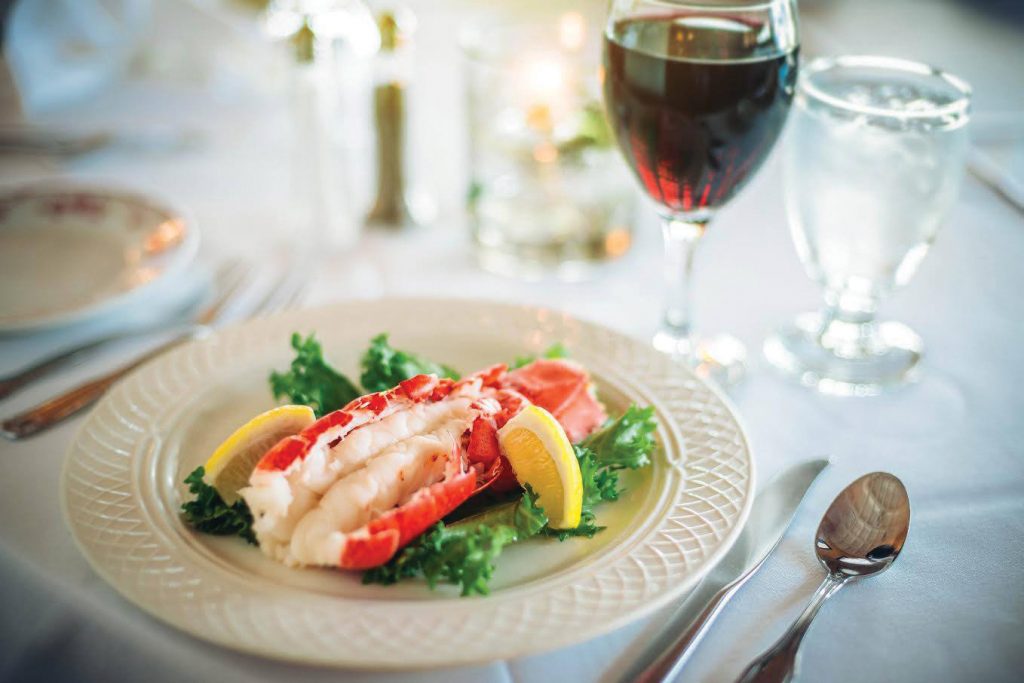 Tiny Kentland, Indiana (estimated population: 1,676), has a huge culinary attraction: an elegant, upscale restaurant that serves discerning diners from far and near. The Old Colonial Inn, located on Kentland's downtown courthouse square, offers an unforgettable gastronomic experience of classic fare, excellent service and a perfect venue.
Rep. Sharon Negele is an Old Colonial Inn regular who is very familiar with the restaurant's history and menu. "It is housed in the old Hotel Kentland, built in 1894," she said. "The turret upstairs serves as a landmark beacon for guests new and old." It also is visible in the restaurant's logo.
"A fine dining establishment since 1964, it is full of local history and its people, places and events," Negele continued. Historical photos lining the walls give guests a peek at the Old Colonial Inn through the years.
The past is celebrated not only through the photos, but the food. "A renovation in 2014 showcases the original menu," Negele said. Although she prefers the pork shank and blackened Atlantic salmon when she visits the Old Colonial Inn, the prime rib with au jus sauce is a lauded by many diners. Filet mignon, New York strip steak, lobster and crab legs are also menu highlights. The restaurant has a fully stocked bar with fine wine and Dom Perignon and Moet & Chandon champagne available for celebratory occasions.
Because of the restaurant's rich hotel heritage, there's no shortage of unique dining areas, all perfect backdrops for the main attraction — the food. The front dining room, a back dining room or "great room," a library, and a bar are elegantly appointed with stately ambience.