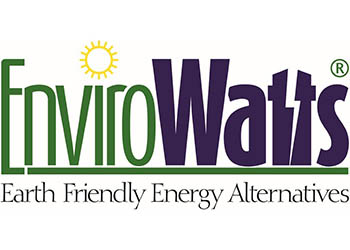 How far can a few dollars go to help the environment? An investment of $5 a month allows you to purchase electricity from renewable energy sources and enhance the local landscape, all by simply signing up for Noble REMC's EnviroWatts program.
And those dollars' impact will soon be seen locally, as two worthwhile projects from parks in our community received funding to improve their accessibility and recreation for area residents:
Albion Parks Departmentwas granted $2,000 for the creation of wetlands at Hidden Diamonds Park. They will help foster new habitats for wildlife and provide better drainage for the property in preparation for a boardwalk and walking trails.
Churubusco Community Park was awarded $1,000 to install solar-powered light poles around the main entrance parking lot and Oscar's Playland. This will ensure a safer, well-lit environment for visitors, as well as lessen the park's carbon footprint.
This assistance to our community's projects was provided with just 45 participating Noble REMC members. Noble REMC thanks those members for their generosity, and just think of what could be done with even more support …
Are you participating in our EnviroWatts program?
You'll pay no more than $5 a month – less than a meal at McDonald's or drink from Starbucks — to give back to both your community and the environment.
When you sign up for EnviroWatts, you pay an additional 1 cent for your first 500 kilowatt-hours each month. Those pennies then go into a fund to be awarded annually to environmental improvement projects. But what's more, that energy is then generated from renewable, environmentally preferred sources.
Sign up today by calling our office at 800-933-7362 or visiting nobleremc.com/envirowatts and filling out and returning the form provided for member participation.