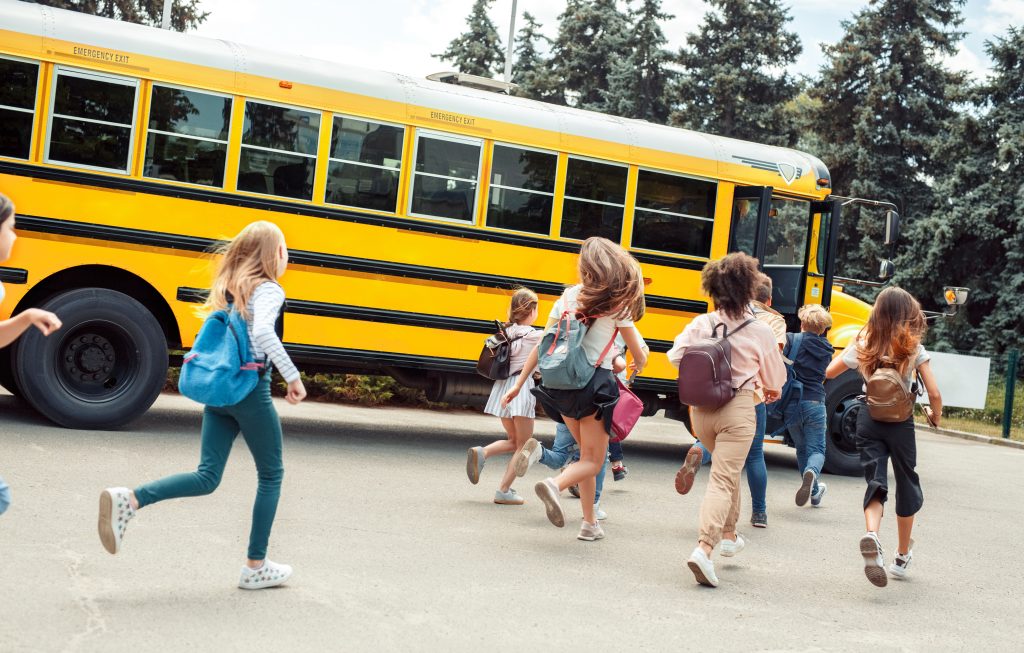 Riding on the bus is a way of life for some 25 million students nationwide, so here are tips from the American School Bus Council to help keep children safe.
At the bus stop
Get to the bus stop early — ideally, at least five minutes before the bus is scheduled to arrive.
Stand six feet (or three giant steps) away from the curb while waiting for the bus.
Wait until the bus has stopped and the door opens before stepping onto the road.
---
Getting on/off the bus
Secure any loose or hanging objects, such as straps on a backpack or drawstrings on a hoodie, before entering or leaving the bus.
Use the handrail when stepping on or off the bus.
If you have to cross the street in front of the bus, walk at least 10 feet (or five giant steps) ahead of the bus, and make eye contact with the driver before crossing.
Never walk behind the bus.
If you drop something near the bus, do not pick it up; tell the bus driver instead.
---
Riding the bus
Buckle up if seatbelts are available.
Stay in your seat and talk quietly.
Never put your head, arms or hands out of the window.
Keep aisles clear — books or bags are tripping hazards and can block the way in an emergency.