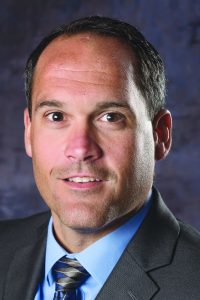 You've heard the saying, "desperate times call for desperate measures" but here at Decatur County REMC when things get tough, we rely on our resourcefulness to remain consistent and committed to serving you.
The recent coronavirus pandemic has drastically impacted society creating desperate times for many throughout our communities. We recognize the stress this can cause on families, businesses, and communities as we navigate uncharted territory. However, our team at Decatur County REMC has remained committed to providing the same consistent, reliable service that our members and communities expect and depend on.
At the onset of the crisis, our team was communicating with our local, state, and national partners to stay informed and share ideas and best practices on navigating the situation. Our leadership team developed a three-step process to address DCREMC's operational plan and response to the coronavirus.
Our top priority has been and will continue to be the health and safety of our employees, our members and our communities. This means following recommended health precautions, but it also means providing resources for those in need. We made the decision to work with our members who have extenuating circumstances and suspended disconnects and penalties through the end of March with the understanding that we will reevaluate weekly as the situation continues. DCREMC is also donating the electricity for a free community Wi-Fi location (donated by ETC) at the Decatur County Fairgrounds so students and their families can access e-learning assignments during the crisis.
We continue to be more than your electric provider. We are your trusted resource and partner for energy, information, and opportunity. Our team is proud of the important work we do to help our members and communities thrive and when desperate times arise, you can count on us to remain consistent and committed to serving you.
If you have questions or feedback or just want to speak with me, please contact me directly (812-663-3391) or stop in the office. Also mark your calendars for a virtual town hall on April 29 at 6:30 p.m. for a chance to hear a live update from Brett and ask questions and share your feedback. Information about how to join will be posted on our website and Facebook pages.