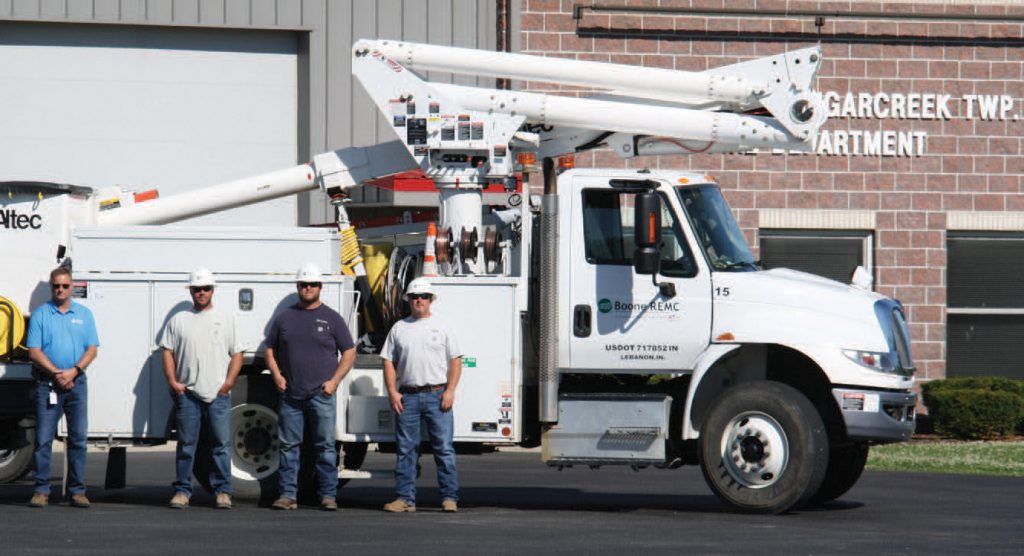 Boone REMC will partner with several entities to provide electric service to the town of Thorntown in the event of a power outage or equipment testing. Boone REMC began construction on the project near SR 75 in Thorntown. Duke Energy has financed the project and will complete their construction following Boone REMC's portion.
Currently, there is no way to back feed electricity to the town from another location, which causes longer outages because of the existing design. Recently, an outage caused by a raccoon that breached a substation lasted nearly seven hours while Boone REMC was able to restore power within an hour because of redundancy capabilities in their line design.
As a not-for-profit cooperative, Boone REMC will not profit from the service. The project is based on their current presence in the area and a desire to provide additional service to the community and the members they already serve.
"Duke Energy tests their equipment about every five years, so at the very least, we can provide backup during those time frames," Jeff Dickerson, Manager of Operations and Engineering Services, said. "The goal of all utilities is the same in the event of an outage- restore service as quickly as possible. We are grateful for the opportunity to help make that possible."
The project is a joint effort between Duke Energy, Indiana Municipal Power Agency, Thorntown Utilities, Wabash Valley Power Alliance and Boone REMC.