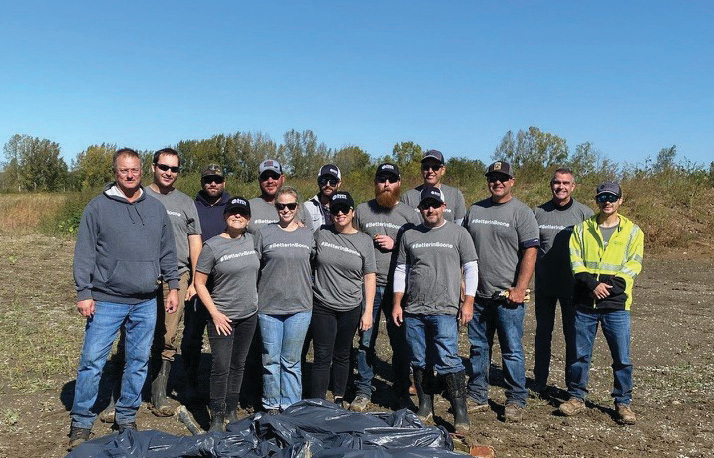 Each October, which is National Cooperative Month, employees of electric cooperatives throughout the state unite in service, engaging in projects that improve quality of life in their local communities. Indiana's Electric Cooperative Community Day projects are an opportunity to demonstrate one of our Seven Cooperative Principles, concern for community.
This year, Boone REMC's project was a part of the Boone County Day of Service, organized by the Boone County Economic Development Corporation. Fourteen employees and board directors, along with 10 employees from our wholesale power provider, Wabash Valley Power Alliance, and employees from a few other local businesses, cleaned up trash from the former landfill site along US 52, that will become Stone Eater Bike Park next year.
The multi-use park encompassing more than 100 acres will feature trails for mountain biking, hiking, and running, as well as green space for picnicking and enjoying nature. With this project, the City of Lebanon is seeking to provide families with new opportunities to get outside and be active and to support the development of the Lebanon Composite Mountain Bike Team. Learn more at lebanon.in.gov/community/stone-eater-bike-park.