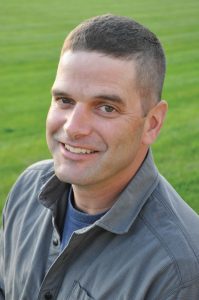 Working for Noble REMC for as long as I have has allowed me to drive nearly every square inch of our system. It's made me even more appreciative of the different types of landscapes throughout the multiple counties we serve.
One part of the drive that always catches my attention is the buildings. I appreciate the different home styles, but I am always most impressed with the barns and churches. There is a level of difficulty in the construction processes of the big old barns and churches that gives me a greater admiration for these buildings.
And while I was driving to an appointment recently, I realized, our local farms and churches may be missing out on rebate opportunities for choosing energy efficiency upgrades.
The Power Moves® program is a great resource not only for commercial, industrial and residential members, but for farms and churches as well.
The program is specifically designed to promote the installation of energy-efficient electrical equipment and products, replacing older, inefficient electrical appliances and options.
What a lot of people don't know is that farms and churches fall under the commercial and industrial portion of this program. Rebates are available for a wide range of upgrades.
Something as small as a screw-in LED bulb, all the way up to construction of a new building can earn cash back.
Lighting is always an easy win when it comes to energy efficiency. And, it makes the rebates you receive for doing so like icing on the cake!
If your building is heated or cooled with an electric appliance that is older and inefficient, there are rebates available to help offset the replacement costs as well.
If you're looking to install an irrigation pivot or you already have an irrigation system, installing a variable frequency drive on your pump motor is a great way to save on operational costs, and, yes, there are potential rebates available for this as well.
If there is one point I want to emphasize more than any other, it's this: BEFORE you make any decisions or install any equipment, please call or email me to discuss these potential rebates. There are efficiency minimums and industry standards that must be met to qualify, and we want you to qualify.
Contact me for more information!