At the April 14 board meeting, given the need for continued social distancing to protect the health and safety of our members and community, and to continue REMC's support of the Executive Order 20-17, the board voted to not reschedule the 2020 Annual Meeting, but instead to accept the early voting results as they were at the voting deadline of April 9. We are proud to say that even in these uncertain times, our members were able to let their voices be heard, as we received nearly 4,000 votes by mail and online!
In light of that decision, we would like to congratulate the following candidates for being selected to serve on the Board for the next three years:

Some of the most popular features of our Annual Meetings are the registration gifts, door prizes, and bill credits. So now that the meetings has been canceled for 2020, here's how we will be giving those away:
$10 Bill Credits All members who cast their vote by mail or online will see a $10 bill credit on their next bill. We're processing these as quickly as possible to help during this uncertain time.
Door Prizes Every member who voted in the election was entered to win door prizes, including the Grand Prize of a $1,000 bill credit. Members were randomly chosen and are listed to the right. All winners have been notified.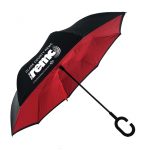 Umbrella Registration Gift Once the Stay-at-Home orders are lifted and life is back to normal, REMC plans to have a Member Appreciation event, most likely in the fall. We will plan to give the umbrellas away to members who attend that event. More info to come in the months ahead!